Game: "Assassin's Creed 3"
This game was reviewed on the PlayStation 3. Gear up and get going for the newest DLC for Assassin's Creed III: The Tyranny of King Washington – The Infamy. Ubisoft has released part one of a three-part DLC episode series, and you can pick up this little goody on your console today! The second installment, The Betrayal, will be available for download as of March 19, 2013, followed by The Redemption on April 23, 2013.
This game was reviewed on the Xbox 360 Assassin's Creed has always been a huge and glitzy series, with locations and characters reminiscent the sprawling historical dramas of the 60s and 70s.  The cinematic overtones and high production value alone are a draw to many players, but the core gameplay – the fluid, chaotic combat, the seamless freerunning, and the interaction with high-profile historic events – is what really keeps people on their toes.  Assassin's… Read On »
One of the games I was most excited to get my hands on at this year's FanExpo was Assassin's Creed III, and the demo at Ubisoft's booth certainly didn't disappoint.  Although not lengthy, the gameplay featured there allowed you to experience a new type of feature in the Assassin's Creed franchise: sailing.

Summer is going full-bore through August, and while tickets might be sold out for PAX Prime, gamers don't have to feel left out of the fun as FanExpo Canada invades Toronto, Ontario this August 23rd to the 26th. For those not familiar with FanExpo Canada, this four-day nerd culture mecca draws thousands of comic book, horror, sci-fi, anime, and video game enthusiasts from all over North America. Housed in the Metro Toronto Convention Centre South… Read On »
Ubisoft today revealed their new trailer for Assassin's Creed III. Read On »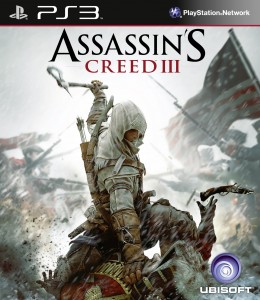 Ubisoft has just released the first gameplay footage of their highly-anticipated head decapitating Assassin's Creed III. Read On »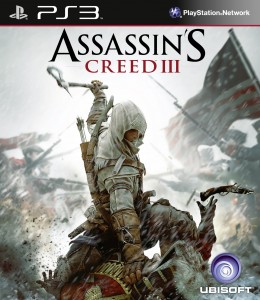 Announced in a Ubisoft press-release today, Assassin's Creed III, the franchises fifth installment is hitting record pre-order numbers. After a mere three weeks of its announcement, fans have been sharpening their daggers getting ready for what looks to be the best Assassin's Creed yet. Read On »