Genre: "Beat Em Up"
Johnny Kung Fu puts you into the Kung Fu garb of a seemingly everyday man named Johnny. The organized crime group Mr. Wang Gang-led by the mysterious man known as Mr. Wang-seems to have a bone to pick with Johnny, and has captured his girlfriend Paula. Knowing that an ambush awaits him, Johnny nevertheless chases the kidnappers into one of Mr. Wang's highrise towers. Will Johnny be able to save Paula? Or will the Mr. Wang… Read On »
In this third installment of the IKARI WARRIORS series, players will take on the role of Paul, who is called back into duty in order to rescue the president's child who has been kidnapped by terrorists.
Billy and Jimmy are back in action and more radical than ever, as they return to the streets to save their shared love interest Marian from a new foe, Skullmageddeon. Players pair up with their pals for local "bro-op" play, all while kneeing, punching, and high-fiving their way through new hyper-saturated worlds designed to take players from the mean streets to robo-riddled outer space. Billy and Jimmy aren't alone, as long-standing foes Williams, Linda, and… Read On »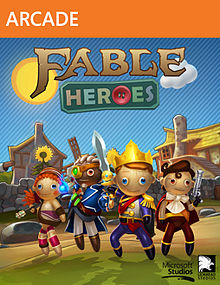 Fable Heroes is a fresh spin on the beloved Fable franchise in which up to four players play both cooperatively and competitively in this hack-and-slash adventure. Work together as heroes of Albion to defeat familiar foes and new enemies while collecting as many gold coins as possible to unlock upgrades, characters, and items in both this game and Fable: The Journey for Xbox 360.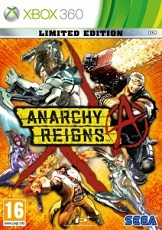 With ANARCHY REIGNS, PlatinumGames will be using their hallmark creativity and technical excellence to challenge the boundaries of the conventional brawler genre by allowing multiple players to get involved in heavy-hitting action simultaneously.  ANARCHY REIGNS incorporates a diverse range of multiplayer modes to provide players with different challenges, including Tag Team battles and Battle Royal, where players can challenge others in a full-on fight for victory.
A ravaged Earth struggles to survive after the nuclear holocaust has left the world in ruins. Pitiful survivors band together in communities and villages, trying to live on what little resources they have left. In the wastelands beyond vicious gangs prey on them for their resources, or sometimes just for fun. A mysterious martial artist named Kenshiro, a man with seven scars on his chest and the chosen successor of the legendary assassin's art Hokuto… Read On »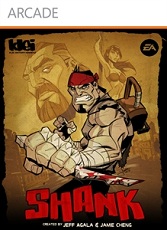 Shank is a 2D cinematic brawler inspired by classic beat 'em ups and graphic novels. Embark on a tale of revenge using chainsaws, dual pistols, knives and more. Play in the storymode or cooperatively with a friend in the backstory!