Genre: "Fighter"
Hack-and-slash action and 2D side scrolling meet multiplayer mania in Dungeon Fighter LIVE: Fall of Hendon Myre. Take on the role of three classic Dungeon Fighters—Slayer, Gunner, and Fighter—to defend Hendon Myre from monsters spreading Phantasmalia. Customize your heroes by creating and enhancing gear, and deliver unique attacks by chaining and combining skills, all while playing with up to 4 players on the same console or via Xbox LIVE!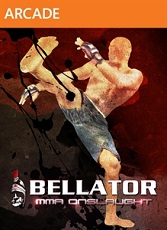 Based on Bellator Fighting Championships, Bellator: MMA Onslaught is a new breed of arcade-style fighting game that combines the quick tempo of actual combat with cerebral strategy found in real life MMA. Players are able to replicate the most electrifying moves through a straightforward pick-up-and-play control scheme which transitions seamlessly from striking to the ground fighting.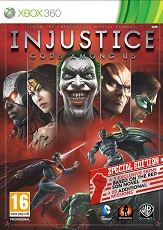 Injustice: Gods Among Us debuts as a bold new fighting game franchise that introduces a deep, original story featuring a large cast of favorite DC Comics icons such as Batman, Harley Quinn, Solomon Grundy, Superman, The Flash, Wonder Woman and many others.  Set in a world where the lines between good and evil are blurred, players will experience heroes and villains engaging in epic battles on a massive scale.
KickBeat offers players several innovative ways to interact with music. The game combines beat-matching mechanics with an acrobatic style of martial arts, turning every song into a raucous battle. The game also features a music analyzer that allows players to create new tracks from their own music libraries.
The ultimate super hero brawler, Marvel Avengers: Battle For Earth features 20 different characters including the Avengers Iron Man, Hulk, Captain America, and Thor, as well as other fan favorite super heroes and villains from the Marvel Universe. Players will use motion gameplay to execute explosive super attacks, unleash devastating special moves, and battle their friends in a wide variety of game modes.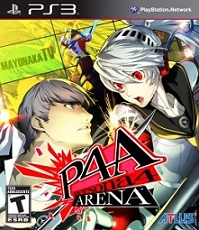 It was thought the Midnight Channel had finally gone dark.  However, a disturbing rumor about a late-night TV commercial, said to advertise a new program called P-1 Grand Prix, surfaces. This new show purportedly features high school students engaged in battle with deadly stakes. To get to the bottom of this mystery, the investigation team returns to the world inside the TV…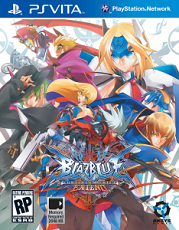 BlazBlue Continuum Shift Extend is the latest in the BlazBlue series – the most advanced 2D fighter ever made, critically acclaimed for its unique characters, refined and accessible-but-deep fighting system and epic storyline.  BlazBlue Continuum Shift Extend continues in this tradition – while offering players substantially more content.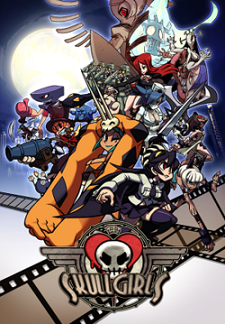 Set in Canopy Kingdom, characters are fighting for the opportunity to control the mysterious Skull Heart, an artifact with the ability to grant wishes, albeit at a substantial cost. The Skullgirl is a monster that haunts humanity: the result of those with an impure soul attempting to use the Heart.