Genre: "Kinect"
How hard is it to land on Mars? Test your skills! Your mission: guide NASA's Mars rover Curiosity to its landing site safely and on target. Use your body to direct the craft and control thrusters as you descend. Gain avatar gear and achievements for a safe landing. The rover's success depends on you!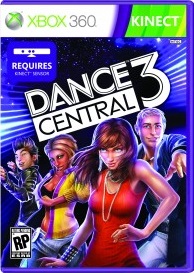 In Dance Central 3, players get sent back in time to dance their way through the '70s, '80s, '90s, '00s and beyond – learning popular dance crazes like "The Hustle," "Electric Slide" and "The Dougie," alongside the hottest moves from today. The beat keeps rocking with an innovative new party mode for up to eight players, the ability to import your songs from previous Dance Central titles, and more*! The best full-body dance experience on… Read On »
Developed specifically for Kinect, Mini Ninjas Adventures lets you become the ninja! Get ready to swipe, kick and battle your way through intense ninja action as you help Hiro rescue his master and fellow ninjas from the clutches of the evil Samurai Warlord. Developed by Side-kick Ltd, Mini Ninjas Adventures will be coming exclusively to Xbox Live Arcade priced at 800 points. Future ninjas can look forward to taking on 21 different levels and a… Read On »
The ultimate super hero brawler, Marvel Avengers: Battle For Earth features 20 different characters including the Avengers Iron Man, Hulk, Captain America, and Thor, as well as other fan favorite super heroes and villains from the Marvel Universe. Players will use motion gameplay to execute explosive super attacks, unleash devastating special moves, and battle their friends in a wide variety of game modes.