Genre: "Point and Click"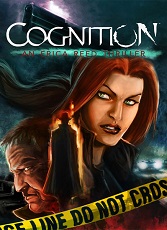 Erica finally closes in on the serial killer who's been hiding cryptic clues at crime scenes and going after her friends. But first, her post-cognitive powers are put to the test as she steps into the Oracle's shoes. In this exciting episode, you'll play as both Erica AND the killer, reliving the past in graphic detail to understand why this person turned to murder and why Erica's a target.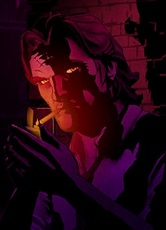 Set prior to the events seen in the first issue of the FABLES comic book series,The Wolf Among Us puts players in the role of Bigby Wolf, a man once more infamously known as The Big Bad Wolf.  Now the sheriff of a hidden community in New York City, exiled from the land of fairy tales, Bigby is tasked by the bureaucrat Snow White to keep order within a society of mythical creatures and characters trying to remain undetected in… Read On »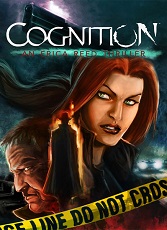 When someone close to Erica is kidnapped by the Wise Monkey, a serial killer fixated on the gruesome mutilation of their victims, Erica is in a race against time to save his life. With the Wise Monkey case in her hands and the FBI's resources already stretched thin, she's on her own to find the killer before it's too late – again.
Players can celebrate the reunion of Rufus and Goal in the sequel of the worldwide beloved game Deponia. Compared to the predecessor, Chaos on Deponia improves in every possible way and players can expect even more depth and fun. The award winning hit Deponia has been critically acclaimed by the gaming press and became the best reviewed adventure of all times in Germany within the shortest time. Rufus, the main character, is as lovely as… Read On »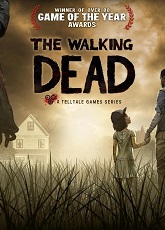 The Walking Dead is an episodic Adventure Horror game series set during the same apocalyptic period witnessed by Sheriff Rick Grimes.  Telling the story of a new group of survivors as they struggle to flee the horror of Atlanta and the surrounding communities consumed by the undead,  The Walking Dead offers players the chance to experience the very first days of the apocalypse, meeting people and participating in events that intersect with the story seen in the comic books.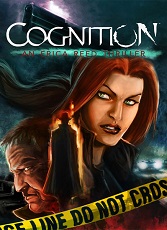 An episodic story in the spirit of Dexter and Heavy Rain, Cognition stars Erica Reed, an FBI agent in Boston, Massachusetts, who lost her brother years ago to a serial killer who was never caught. In the high-stress hunt to save him, she began developing the strange and uncontrolled power of post-cognition: by touching an object, she can see its past, events that happened on, to, or around it. When she comes across a crime… Read On »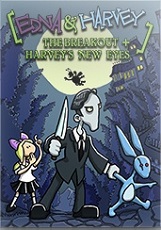 Lilli, a young girl at a convent school, is the game's main character.  At first glance the best-behaved little girl in the world, she executes all her chores in a diligent manner, no matter how unfair they may be.  Her innocent, imperturbable way of carrying out the orders of others has something both tragic and eerie about it. Any angry thoughts, any childlike disobedience is buried deep beneath a seemingly impenetrable surface of sweetness. But… Read On »