Genre: "Racing"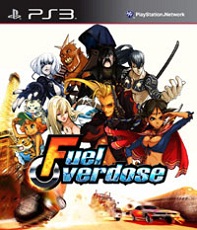 I-FRIQIYA is proud to announce you the production of its first game: FUEL OVERDOSE. I- FRIQIYA is a new videogame publisher and developer specialized in digital distribution. FUEL OVERDOSE takes you to a dark and violent universe where car races have become bloody fights between fearless racers willing to risk it all to save their tribes.
Presenting I.R.I.S.: Two-time Valedictorian of the illustrious Big Arms Academy's School of Assassination. I.R.I.S. is proficient in more than 40 forms of unarmed combat, earning Sensei status in Jiu-jitsu, Aikido, Krav Maga and Jeet Kune Do. She is equally deadly with blades, handguns and the latest in nuclear technology. Fluent in more than 50 languages and virtually every local custom, I.R.I.S. can blend in and disappear at a moment's notice in any country around the… Read On »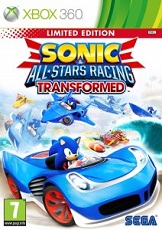 Sonic & All-Stars Racing Transformed also sees the popular All-Star moves return with a brand new mechanic allowing your All-Star bar to power up faster if you race daringly and stylishly.  An all new fair weapon system ensures that weapons fired at your vehicle can either be blocked or evaded once you have gained the skills to do so, making each race a unique and exhilarating experience whether it's on water, in the air or… Read On »
Join SackboyTM and SackgirlTM as they make the leap to 3D in a karting adventure to save the Craftworld universe, rendered as beautifully as ever, only now with three dimensions of fun. Vibrant game worlds will play host to classic karting action as well as a host of other game modes including ultra-competitive arena battles, split screen mode or online via PlayStation®Network, adventurous objective-based missions  and even mini-games providing fun for fans and newcomers, young or old.
Wheels of Destruction: World Tour is an arcade-style car combat shooter set in a post-apocalyptic Earth, pushing players behind the wheel of five different vehicles in five of the most dangerous — yet vivid — regions of Europe.
Experience fast-paced racing in this unique take on the iconic PlayStation off-road racing festival. Discover the excitement of classic arcade gaming in this top-down racer that features a broad range of vehicles and stunning locations inspired by the MotorStorm series. Build up your collection of vehicles and gain access to challenging new locations by earning medals from a variety of race events. Expand your game with more from the PlayStation Store. Challenge friends and… Read On »
Death Rally is an intensive, action packed top-down racing game with addictive gameplay and guns, lots of guns. Make a run for the finish line with a trail of burnt rubber and spent brass behind you… along with the flaming wreckage of any fool dumb enough to get in your way. Be careful out there, Death Rally ain't no Sunday Drive…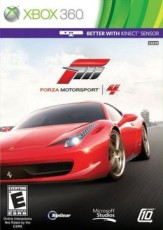 The highest-rated racing franchise of this generation returns. Unrivaled in its innovation and quality, "Forza Motorsport 4" pushes the racing genre forward, delivering the most stunning graphics ever seen on the Xbox 360 platform, radical experiences only possible with Kinect, groundbreaking social features through Xbox LIVE*, and a landslide of new content, cars and new ways to play. Launching this October exclusively on Xbox 360, "Forza Motorsport 4" is an entirely new automotive experience.