Genre: "Real Time Strategy"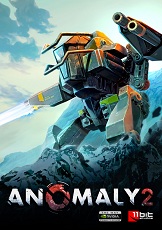 In the years following the invasion of Earth in 2018, the planet is overrun by alien machines. Humankind is on the verge of extinction. Banded together in huge convoys, they search the frozen tundra for food and supplies. Since the war, the roles have been reversed: now our species seems to be the Anomaly on a machine-controlled planet. Your convoy, Commander, is called Yukon.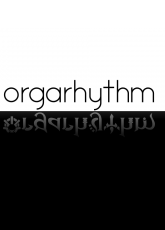 Orgarhythm is a unique title that combines the strategic elements of an RTS game with the speed and coordination of a music rhythm game. Troops, formations, and temporary enhancements are each assigned through rhythmic button presses on the PS®Vita Touchscreen, which level-up your characters when performed successfully, and level them down when presses are mistimed. Playing as the God of Light, players will battle the forces of the God of Darkness by guiding elemental soldiers… Read On »
Tryst is a competitive Real Time Strategy Game that provides a unique, fast paced spin to the established strategy model that combines player choice with unit customization. War has erupted on the lonely planet of Ishtonia IV.

In Gemini Wars you play as a fleet commander rising through the ranks of the United Space Federation forces. Start with a small group of frigates, and climb your way to controlling battleships, carriers and planetary bases, in huge space battles and boarding actions. Build space stations and orbital facilities to fortify your position, colonize planets, build your fleet, extract minerals and research new technologies. Execute boarding actions using marine Special Forces, and bombard your… Read On »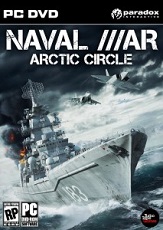 Naval War: Arctic Circle will challenge players as they pass through the world's deadliest waters vying for dominance and complete control of the arctic seas, allowing commanders to purge enemy forces either above, beneath, or on the ocean surface. Will you be able to reign over the waters?
Defenders of Ardania's innovative new game concepts include light RTS elements, taking the popular genre to the next level. Players must oversee unit production and upgrades while assembling the most effective army from one of three playable races, each with unique locations, towers, and units. However, without magic, a fantasy game is little more than a toothless lion (or dragon, rather), so a wide range of spells will be available for players to decimate their… Read On »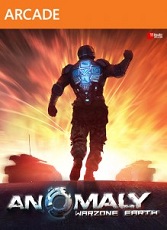 Blending fast-paced, explosive action with tactical battlefield command, Anomaly puts players in charge of a military convoy tasked with fighting back against the mysterious alien war machines that have begun to spring up in many of the world's largest cities. Players take part in battles personally to support and assist a hand-picked armor squad, utilizing their top-down tactical view to plot each and every turn of the convoy. As they progress through the story campaign… Read On »