Genre: "Rhythm"
Just Dance Greatest Hits includes all the most popular tracks from Just Dance and Just Dance 2, plus bonus songs from Just Dance 3! Start the party, battle with friends, or even exercise in disguise to hit songs from Katy Perry, Rihanna, Beastie Boys, and Ke$ha – 35 tracks in all!
Just Dance 4 features more than 40 new tracks, ranging from chart-topping Billboard hits to classic dance party tracks. Whether it's pop, Hip-Hop, rock, R&B, country or funk, there is something for everyone.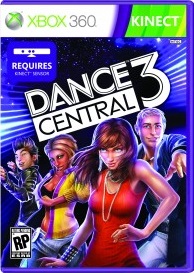 In Dance Central 3, players get sent back in time to dance their way through the '70s, '80s, '90s, '00s and beyond – learning popular dance crazes like "The Hustle," "Electric Slide" and "The Dougie," alongside the hottest moves from today. The beat keeps rocking with an innovative new party mode for up to eight players, the ability to import your songs from previous Dance Central titles, and more*! The best full-body dance experience on… Read On »
KickBeat offers players several innovative ways to interact with music. The game combines beat-matching mechanics with an acrobatic style of martial arts, turning every song into a raucous battle. The game also features a music analyzer that allows players to create new tracks from their own music libraries.
JAM Live Music Arcade gives you the freedom to become the DJ, producer and the band leader for total creative access in a live music sandbox. Allowing players to take on the role of lead guitarist, bassist, drummer, singer and synth player, JAM Live Music Arcade provides a deeper connection to the music through jamming, improvisation and exploration rather than all the emphasis being on the high score. Just grab any one of the plastic guitar peripherals most… Read On »