Genre: "Simulation"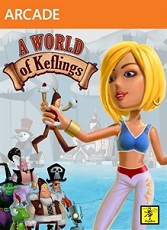 Featuring Avatar FameStar! Build a robot, rescue the princess, make friends with a dragon and help a creepy witch get even creepier.  Take your Xbox LIVE Avatar on a journey through exotic lands while you help the tiny Keflings build and customize their kingdoms!  Play with a friend on the same console or with three friends over Xbox LIVE in this story-based, kingdom-building adventure.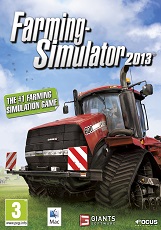 An independent game that has become a genuine gaming phenomenon, Farming Simulator managed to attract a huge public, by adapting the realities and subtleties of agriculture and farm life in a realistic farm management simulation game: from harvesting crops to the sales of fresh produce and to animal husbandry, players must manage and develop their own farms in a huge world, aided in this task by over a hundred authentic farming vehicles and machines unlocked… Read On »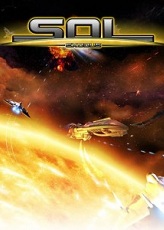 SOL: Exodus is a 3D space-action game that leverages the power of modern graphics technology to deliver epic space battles featuring enormous capital ships, hordes of spacecraft, and beautifully rendered planetary battlegrounds in an action-packed, cinematic presentation reminiscent of TV shows and movies. SOL's aim is simple: to bring current-gen gamers the action space shooter they've craved since the days of Wing Commander and Freespace.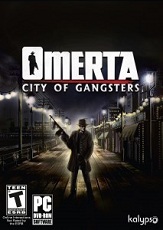 Taking the role of a fresh-from-the-boat immigrant, with dreams of the big life, the player will work his way up the criminal hierarchy of 1920's Atlantic City. Starting with small jobs, his character recruits a gang and expands his empire by taking territory from other gangsters. Eventually he establishes his own crime syndicate and becomes the de facto ruler of Atlantic City.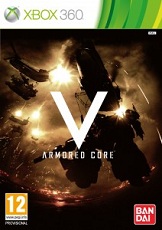 ARMORED CORE V revolutionizes the series with massive online multiplayer battles designed around huge team-based skirmishes on a grand scale, a robust offline mode, and a completely new atmosphere. Featuring mechs or "Armored Cores" that are customized for more strategic gameplay, ARMORED CORE V focuses on tactics and effectively utilizing the geography of a level to maximize the devastating effects of attacks. Players will be able to customize their Armored Core with countless unlockable parts… Read On »
Paradox Interactive welcomes you to Calradia, a medieval world stained by war, yet bristling with opportunities for the brave and the cunning. Step forward into the realm of – Mount and Blade. Populated by lords and vassals who rule over the peasantry. Where knights and mercenaries fight side by side, or against each other. A land filled with all manner of threats, from roving bands of bandits to parties of war-deserters. Where merchants trade their… Read On »