Genre: "Strategy"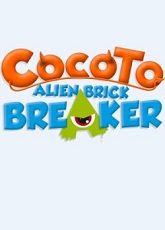 The devilish Cocoto is back in an incredibly addictive game, brilliantly renewing the great brick breaker classic! Travel through the 5 planets of Cocoto's universe to protect them from alien fire by firing back their projectiles with your magic shield. Progress through the game confronting waves of more and more enemies with increasingly amusing weapons, and unlock new powers for your shield.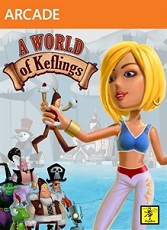 Featuring Avatar FameStar! Build a robot, rescue the princess, make friends with a dragon and help a creepy witch get even creepier.  Take your Xbox LIVE Avatar on a journey through exotic lands while you help the tiny Keflings build and customize their kingdoms!  Play with a friend on the same console or with three friends over Xbox LIVE in this story-based, kingdom-building adventure.
Minion Master is a Digital Board game that brings together the moment-to-moment tactics of collectible card games with the long-term strategy of miniature war gaming. Players control armies of figurines on a hex-based board and summon their Minions using a custom built deck of cards. Minion Master will boast a Deck Builder, 6 player co-op and versus multiplayer, a Level Editor, and a constantly expanding universe of Minions to control. Players who pre-order get instant access to the… Read On »
Tryst is a competitive Real Time Strategy Game that provides a unique, fast paced spin to the established strategy model that combines player choice with unit customization. War has erupted on the lonely planet of Ishtonia IV.
In 1995 gamers were introduced to crazy world of Worms™, the madcap, turn-based strategy game from the twisted mind of Andy Davidson. Fast forward seventeen years and everyone's favourite invertebrates are back!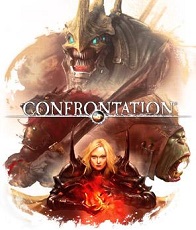 The time has come for you to enter the fantastic world of Aarklash and cross the territory of the fearsome Scorpion creatures, the terrible Wolfen packs, and the brutal Bran-Ô-Kor Orcs. Recruit Elite warriors, build your team, earn experience, level up along with battles and improve your weapons, armors and spells to crush all the opponents that will dare cross your path! You will need a good knowledge of your opponents, a good analysis of… Read On »
Toy Soldiers: Cold War features similar gameplay to the original game, with players trying to repel a Soviet invasion across a diorama towards a toybox in a child's bedroom. Compared to the original game which featured generic World War I battlefields, diorama settings range from jungles and deserts to real world locations such as the streets of Paris and the Great Pyramids.