Genre: "Turn-based Strategy"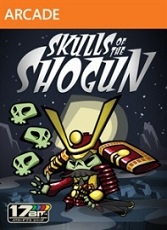 Skulls of the Shogun is an invigorating cocktail of 1960's-flavored sorcery and strategy. Washed up on the shores of the afterlife, players meet and join forces with vibrant ghost-samurai warriors, magical animal-monks, and mustachioed samurai generals on the way to capture the Skulls of the Shogun in a 15-hour single-player campaign. 
In a fantastic and steampunk world dominated by magic and machines, a powerful mage has captured random adventurers during his travels, and thrown them into his mechanical maze. He is cruel and deceitful, and bored to death. For amusement, he watches his prisoners fight their way through his infernal mechanical maze, the Dungeon Twister. In Dungeon Twister, the player controls a group of 8 adventurers. But not alone… 2 teams have been enclosed in the… Read On »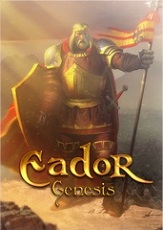 The world is no longer whole. All that remains are the islands of existence drifting aimlessly through the endless ocean of emptiness and oblivion. This broken realm houses many aspiring despots, hell-bent on uniting the floating shards of land under their own rule. There was, however, no single monarch who could achieve that feat since the time of the cataclysm. That won't stop you from trying, of course. Is it because you're even more hungry… Read On »
XCOM: Enemy Unknown will place players in control of a secret paramilitary organization called XCOM. As the XCOM commander, players will defend against a terrifying global alien invasion by managing resources, advancing technologies, and overseeing combat strategies and individual unit tactics.
Warlock – Master of the Arcane, a new turn-based strategy game set in the fantastical land of Ardania, popularized in Majesty franchise. Warlock – Master of the Arcane invites players to take on the role of the Great Mage and build a powerful magical empire, giving mighty mages the ability to control armies and wield magic to wage war against one another, as they compete with other wizards for the title of Warlock.