Publisher: "505 Games"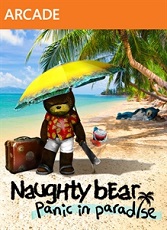 Naughty Bear Panic in Paradise takes everything fans loved about the first game and brings an entirely new level of naughtiness.  Thanks to a completely over-hauled combat system, brand new leveling up system, equipment customization with thousands of combinations, and over 30 mission set across 11 distinct areas of Paradise Island, there is a whole new world for players to explore and unleash their inner-naughty in as many ways as they can imagine.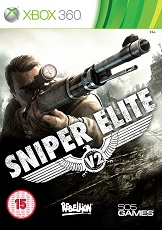 Sniper Elite V2 will be a modern take on the critically and publically acclaimed classic Sniper Elite for the current generation of consoles – revitalising a genre all of its own when it is released in 2012.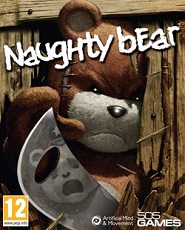 As Naughty Bear, players will wreak havoc on every stuffing-filled foe that crosses their path. Featuring an array of weapons, objects and scare tactics, gamers strive to earn Naughty Points as they inflict physical and psychological harm on Naughty Bear's enemies. This all-new scare-based points system means players will win the most rewards for being deviant and maniacal. The variety allows for a completely new experience every time players pick up a controller and the… Read On »