Publisher: "Bethesda"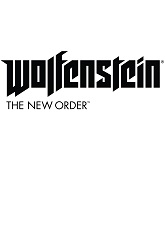 Wolfenstein: The New Order is a reimagining of this franchise – offering players a gripping and dramatic experience.
Re-mastered for Xbox 360 and PlayStation 3, this genre defining game and its add-on pack offers greatly enhanced graphics, deeply immersing the player in the demonic world of this terrifying horror masterpiece. Players will also experience a never-before-seen single-player story, 'The Lost Mission' featuring seven heart-pounding levels that will once again have them on the edge of their seats.
In Dishonored, players take on the role of Corvo, a supernatural assassin driven by revenge. Players can creatively eliminate enemies using a flexible combat system that combines supernatural abilities and numerous weapons. Dishonored gives players the choice to pursue targets under the cover of darkness or boldly attack with weapons drawn. Every choice made controls each mission and the game's ultimate conclusion.