Publisher: "NIS America"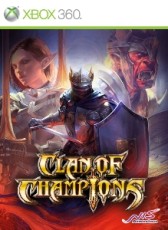 What happens when the world pits traditional weaponry against mysterious, supernatural powers? Blast your foes with short-range magic spells, or engage in brutal physical combat!  Combine your physical skills with passive abilities to create the ultimate warrior. Team up with your friends online and challenge even more furious battles!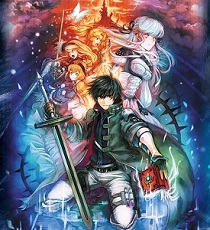 Dark clouds blanket the withered skies and block out the sun; cracked earth and choking fog rule the land. This colorless world, showing no signs of life, is known as Hades. The barren land is blasted by chilling winds that cut to the bone… This is where we meet our heroes—Yuri, a young girl cursed with a disease draining her life away; and Claude, her protective older brother who will stop at nothing to save… Read On »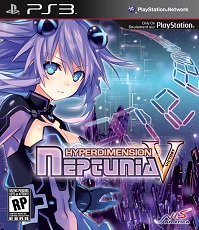 Several years after preventing Arfoire's revival, Gamindustri has remained at peace. The CPUs and their younger sisters have been enjoying their quiet lives for a while… Then one day, the CPU of Planeptune—Neptune—is sent to another dimension. This new dimension feels very much like her own…except it has only progressed to the Gamindustri of the 1980s. In this dimension, a group of villains calling themselves the "Seven Sages" are trying to create a world free… Read On »
The game is set in a fictional port town called Amihama in 1855. Players can create their own samurai and choose to align themselves with one of three factions: the pro-government forces, the anti-government rebels seeking to repel foreigners, or the British Navy stationed in the city to negotiate a peace treaty.
In a time when science and technology have fallen into an age of mythology, one stalwart young man must venture into the mysterious confines of the Ivy Tower to save his sister with the help of a certain relic, an ancient weapon in the form of a girl, which can undo the legacy of his trapped sister. Create and recruit allies, battle monsters, avoid traps, and loot dungeons in this Survival Action RPG, powered by… Read On »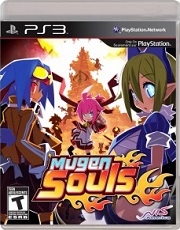 There exists a small galaxy in the universe containing seven worlds, shimmering in seven colors… These worlds exist and act independent of one another. This has allowed them to develop and nurture rich, unique cultures. Then one day, a decree was sent out… "I'm gonna make everything in each of these worlds bow to me!" – The Undisputed Goddess, Chou-Chou
The story takes place in the Netherworld, at the Nether Institute, Evil Academy, where Mao is striving to defeat his father/Dean/Overlord.  Mao is surrounded by many wacky characters, such as Raspberyl, Mao's childhood friend and the No. 1 Delinquent at Evil Academy; Almaz, a delusional wimp who thinks he is a hero; and Geoffrey, Mao's excessively protective butler.  The characters in this game all have personality for days. Mao and company fight like the demons… Read On »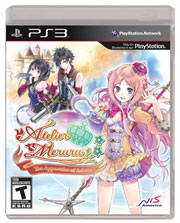 The tiny kingdom of Arls, located on the northeastern border of the Arland Republic, is where spunky Princess Meruru calls home. Ever since she was exposed to alchemy by famed adventurer Totori Helmold, all she can think about was becoming an alchemist. With Totori's guidance, Meruru sets out to develop her home kingdom of Arls using the power of alchemy. On her way, Meruru will encounter new adventures, obstacles, mysteries, and friends, and discover what… Read On »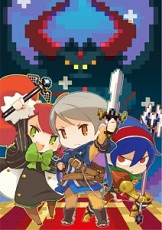 Dive into the world of Arcanus Cella with a brand-new adventure! Take on the role of a wandering warrior trapped in a dangerous world filled with more monsters, more dungeons, and more danger than ever before.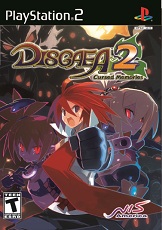 One of the most critically acclaimed and fondly remembered RPGs on PS2, Disgaea left gamers eagerly anticipating a sequel, and the wait is now nearly over. Loved for its wicked sense of humour, acclaimed for its tactical depth and responsible for more lost hours of sleep than an entire city of dripping taps, over sensitive car alarms and stereos on full bass, Disgaea 2 returns with more of what made the first game such a… Read On »