Publisher: "Rising Star Games"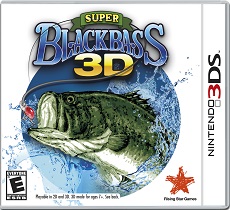 Making full use of the 3DS motion sensor and gyroscope feature, cast your lure using Super Black Bass 3D's "Real Rod System." Feel the impact as it hits the water surface and wait in anticipation of the catch. Go in search of more than 30 types of fish through various environments and weather conditions as you experience fishing in vivid 3D and challenge other anglers for the top spot on the world-ranking leaderboards.
Set in an alternate universe during a World War-esque conflict, Under Defeat HD lets players take on the role of a helicopter pilot in a territory divided by struggle between the Empire and the Union.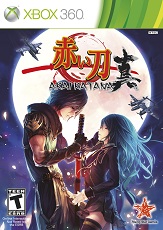 Akai Katana is set in a parallel world resembling Japan's Taisho period, where the people have discovered the powerful Blood Swords. Requiring human sacrifices to unleash their immense destructive power, these swords have been used by the empire to crush neighboring countries. However, all the bloodshed and power gained through sacrificing close family members has made some of the swordsmen think twice. With new fighter planes and the powered up swords at their disposal, this… Read On »
Sigma, the main character, is kidnapped and awakens in an elevator with a girl named Phi, who seems to know him. Zero III, a talking rabbit,appears on a computer monitor in front of them and tells them they must escape the elevator; the pair find themselves in an abandoned warehouse alongside seven other people.Their goal is to escape the building. However, they find themselves enrolled in a game known as the Nonary Game: Ambidex Edition,… Read On »