Publisher: "SEGA"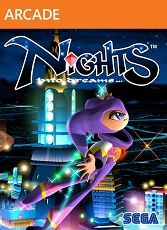 Initially released for SEGA Saturn 16 years ago today, on July 5, 1996, NiGHTS into dreams… is one of the best-regarded games in SEGA history and a favorite of many fans thanks to its innovative 3D gameplay and multi-faceted level design. This new version will bring Nightopia to vivid life with improved HD graphics and a 16:9 aspect ratio, as well as added support for leaderboards, trophies, and achievements. It will also feature an optional… Read On »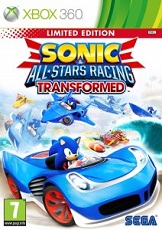 Sonic & All-Stars Racing Transformed also sees the popular All-Star moves return with a brand new mechanic allowing your All-Star bar to power up faster if you race daringly and stylishly.  An all new fair weapon system ensures that weapons fired at your vehicle can either be blocked or evaded once you have gained the skills to do so, making each race a unique and exhilarating experience whether it's on water, in the air or… Read On »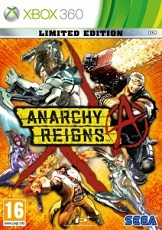 With ANARCHY REIGNS, PlatinumGames will be using their hallmark creativity and technical excellence to challenge the boundaries of the conventional brawler genre by allowing multiple players to get involved in heavy-hitting action simultaneously.  ANARCHY REIGNS incorporates a diverse range of multiplayer modes to provide players with different challenges, including Tag Team battles and Battle Royal, where players can challenge others in a full-on fight for victory.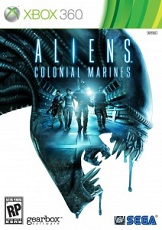 In Aliens: Colonial Marines, players are part of a United States Colonial Marine squad and must prepare to face an alien assault more intense and horrific than ever before. Driven by a compelling and original story penned by renowned writers Bradley Thompson and David Weddle Aliens: Colonial Marines will retain the atmospheric look and feel of the original films while leveraging next-generation technology to create an entirely new interactive Aliens experience.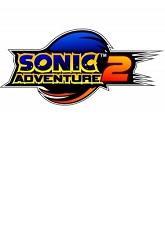 The game that first introduced the world to Sonic's darker counterpart, Shadow the Hedgehog,  Sonic Adventure 2 has players exploring two unique storylines from the perspectives of both long-time heroes and new and returning villains in a battle for the fate of the world. First released in 2001 and hailed as one of the last great Dreamcast releases, this unmissable Sonic story will feature high-definition graphics, leaderboards, achievement/trophy support, and more!