Publisher: "Square Enix"
Developed specifically for Kinect, Mini Ninjas Adventures lets you become the ninja! Get ready to swipe, kick and battle your way through intense ninja action as you help Hiro rescue his master and fellow ninjas from the clutches of the evil Samurai Warlord. Developed by Side-kick Ltd, Mini Ninjas Adventures will be coming exclusively to Xbox Live Arcade priced at 800 points. Future ninjas can look forward to taking on 21 different levels and a… Read On »
Hitman: Absolution follows Agent 47®, a cold blooded assassin, who takes on his most dangerous contract to date. Betrayed by those he trusted and hunted by the police, he finds himself at the centre of a dark conspiracy and must embark on a personal journey through a corrupt and twisted world, in his search for the truth.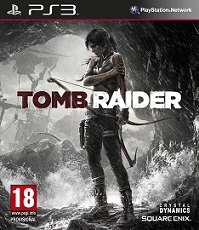 Armed with only the raw instincts and physical ability to push beyond the limits of human endurance, Tomb Raider delivers an intense and gritty story into the origins of Lara Croft and her ascent from a frightened young woman to a hardened survivor.
King Mickey and Yen Sid prepare for an impending threat by putting Sora and Riku through the Mark of Mastery exam. Sora and Riku are sent into the Sleeping Worlds, where they will face enemies and allies that have never been seen before. If they can successfully complete the task they are given, they will be deemed true Keyblade Masters.