Publisher: "THQ"
WWE '13 will transform gameplay through WWE Live, a brand-new audio and presentation system designed to produce the most authentic and vibrant commentary, sound effects and crowd participation levels ever heard in a WWE videogame. In addition, players will experience the atmosphere, spectacle and fervor of a WWE live event through attention-grabbing Spectacular Moments, including ring breaks and barricade crashes.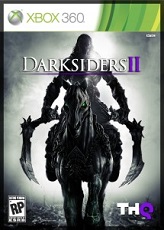 Awakened by the End of Days, Death, the most feared of the legendary Four Horsemen, embarks upon a quest to restore mankind, and redeem his brother's name. Along the way, the Horseman discovers that there are far worse things than an earthly Apocalypse, and that an ancient grudge may threaten all of Creation . . . Can DEATH really become mankind's savior? The original Darksiders, released in January 2010, received critical acclaim including the Best… Read On »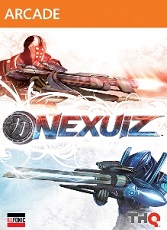 Nexuiz is a fast paced Arena first-person shooter with extremely competitive game play made specifically for consoles. The game will feature a mutator system that allows players to change the rules of the match; as players rank, new mutators become available for them to use. Leader boards are designed for social networking, letting players feel more engaged with the community.