Publisher: "Warner Bros. Interactive Entertainment"
LEGO  Marvel Super Heroes offers an original storyline in which Nick Fury calls upon Iron Man, the Hulk, Thor, Spider-Man, Wolverine and other heroes spanning the Marvel Universe to save Earth from such threats as the vengeance of Loki and the hunger of Galactus, Devourer of the Worlds.  LEGO and Marvel fans will enjoy classic LEGO videogame adventure and humor, while playing as their favorite Marvel characters.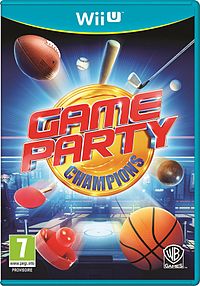 Rendered in eye-catching HD graphics, Game Party Champions offers three exhilarating game modes: Quick Play, Story Mode and Party Mode.  Players who are hungry for instant action can pick any game and start playing in Quick Play. In Story Mode, players battle it out against in-game bosses as they make their way to World Champion Stadium to claim the coveted title. In Party Mode, players can see if they are champions by taking their turns… Read On »
In Guardians of Middle-earth, gamers team up as the most powerful heroes from the greatest fantasy epic of all time, bringing up to 10 players together in a competitive multiplayer online battle arena (MOBA) game.  Featuring select characters from the upcoming film, The Hobbit: An Unexpected Journey, the game allows players to develop and master more than 20 iconic characters. Play as Gandalf, Gollum, Legolas, Sauron and more, forming memorable and unlikely alliances with and against friends. Gamers… Read On »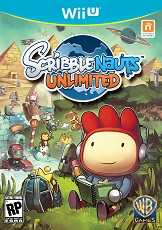 Venture into a wide-open world where the most powerful tool is your imagination. Help Maxwell solve robust puzzles in seamless, free-roaming levels by summoning any object you can think of. Create your own original objects, assign unique properties, and share them with friends online – to be used in game or further modified as they like! And for the first time, learn the backstory about Maxwell's parents, 41 siblings (including his twin sister Lily), and… Read On »
LEGO The Lord of the Rings takes players along on the adventures of Frodo Baggins and his unlikely fellowship as they set out on a perilous journey to destroy The One Ring and save Middle-earth.  Kids, tweens, teens and parents can traverse the Misty Mountains, explore the Mines of Moria, knock on the Black Gate of Mordor, and partake in epic battles with Orcs, Uruk-hai, the Balrog and other fearsome foes while harnessing the humour and imagination… Read On »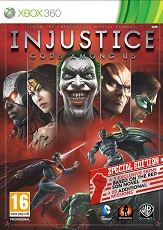 Injustice: Gods Among Us debuts as a bold new fighting game franchise that introduces a deep, original story featuring a large cast of favorite DC Comics icons such as Batman, Harley Quinn, Solomon Grundy, Superman, The Flash, Wonder Woman and many others.  Set in a world where the lines between good and evil are blurred, players will experience heroes and villains engaging in epic battles on a massive scale.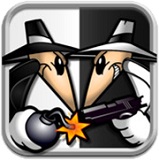 Based on the original "Spy vs Spy"  designed, developed and published by First Star Software, Inc,  in 1984 for the Apple II, Atari 400/800 and Commodore 64, the  new iOS game brings back the action, humor, challenges and fisticuffs that made it an all-time, multi-million unit selling classic! This modern update includes HD visuals and a player's choice of modern or retro graphics and sound tracks.
In LEGO  Batman™ 2: DC Super Heroes, the Dynamic Duo of Batman and Robin join other famous super heroes from the DC Universe including Superman, Wonder Woman and Green Lantern to save Gotham City from destruction at the hands of the notorious villains Lex Luthor and the Joker.  Batman fans of all ages will enjoy a new and original story filled with classic LEGO videogame action and humour as players fight to put the villains back behind bars.
The newest chapter of the iconic fight franchise marks a triumphant return to the series' mature presentation and a reinvention of its classic 2D fighting mechanic. Driven by an all new graphics engine, the fan favourite Fatality is back and presented in more gory detail than ever before. In addition, Mortal Kombat introduces a number of new game-play features including tag team and the deepest story mode of any fighting game. Players can choose from… Read On »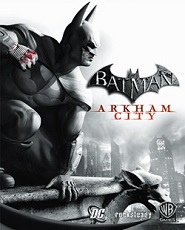 Developed by Rocksteady Studios, Batman: Arkham City builds upon the intense, atmospheric foundation of Batman: Arkham Asylum, sending players soaring into Arkham City, the new maximum security "home" for all of Gotham City's thugs, gangsters and insane criminal masterminds. Set inside the heavily fortified walls of a sprawling district in the heart of Gotham City, this highly anticipated sequel introduces a brand-new story that draws together a new all-star cast of classic characters and murderous… Read On »