A.R.E.S. Extinction Agenda Review
This game was reviewed on the Xbox 360.
Who doesn't love a good Mega Man/Iron Man remake? Platformers from the 80s and 90s were commonplace in gamers' homes everywhere, but slowly FPS games, RPG and action adventures wiggled their way into our hearts, replacing memories from long-lost adventures of Contra, Mega Man, or even Super Mario 3. Extend Studio attempts to light that little retro spark in us with A.R.E.S. Extinction Agenda, a 2.5D platformer where the robotic protagonist looks like a mix between Mega Man and Ironman. Players will get a chance to battle leaderboards and storylines in a metallic space adventure, available on Xbox 360 or the PC.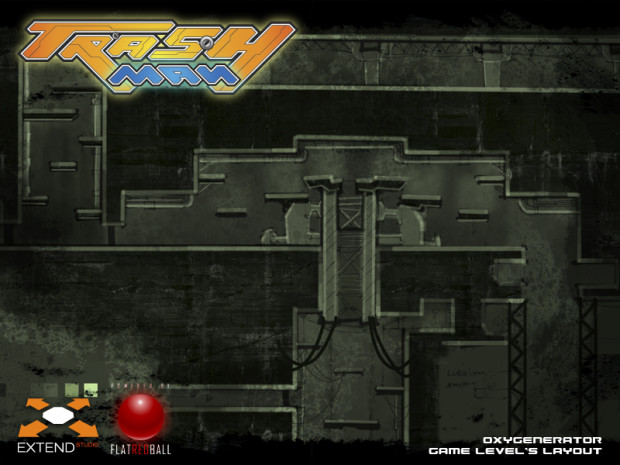 In mankind's distance future, Earth has become toxic – polluted beyond the point of survivability. A group of human scientists looking for ways to keep the human race alive become trapped in a Deep Space Reprocessing station. This would be okay, except for the fact a gas called Zytron has somehow become released into the air infects the AI on the entire ship. ARES is somehow immune to this virus, and becomes the scientists' last hope to defeating the robots onboard and getting out of the station alive. Players will control ARES as he fights his way through endless swarms of robots, big and small, with the aid of a human named VALKYL as the main contact for ARES, letting him know what's going on, and how to get himself safely where he needs to go.
If arcade-style controls and combat are your thing, this is a great platformer to latch onto. The basic fire-jump-roll commands will get players through most of the content, with upgrades unlocked as they defeat new stages, such as a small boost of power to jump longer distances, or the ability to punch through blocks. As you take down enemies, they will drop Materials, which will act much like coins you'd see in something like Super Mario World (SNES). Collect 100 pieces of Material, and you can use a Med Pack to fully restore your health meter. This will come in handy during boss fights, or if you have to plunge feet-first into a group of enemies.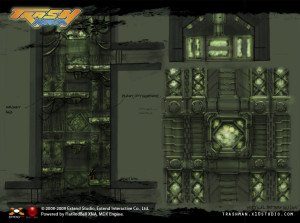 A.R.E.S. Extinction Agenda is relatively short, with about seven stages that can take about 5-10 minutes apiece, There isn't a ton of motivation behind replayability, unless you're a big fan of leaderboards, though that's not to say it's not worth a your time. The main attraction to this game (aside from the nostalgia) is the fun boss battles that really make the game worth a look. One really good example of an epic boss fight, is when ARES reaches a section that has several platforms, separated by gaps with lava below. Shooting out from the lava is a giant, robotic lava worm that dives in and out of the lava, attacking ARES and sending troops to try and knock him into the depths. If you don't quite catch the name of a boss, you'll be out of luck even if you die and go back, as all the boss fights are labelled on their health meter as "Boss" or "Enemy" and not their in-game names, and the introduction to the bosses does not repeat itself once it's already been displayed. Still, boss levels are full of running, jumping, and shooting your way out of a bind, with giant robots that can do serious damage if they hit you, but who all have rotating patterns to them so players can easily determine the best times to attack and take down their foes.
Strangely enough, there is no voice acting in the game, though there are plenty of subtitles to read to keep a gamer's attention. The music itself is epic electronica, with fast-paced keyboard that sounds like laser blasts, and drum beats that makes your heart race. This helps to keep gamers pushing forward during the fast paced battles, and may even motivate them through the grind while they battle mobs. Unfortunately, as well as voice acting, there is a distinct lack of diverse sound effects in the game as well. Players will hear the same weapon sound and explosions throughout the game, with no sign of enemy screams or comments from your protagonist, making for slightly tiresome additions to the levelling process.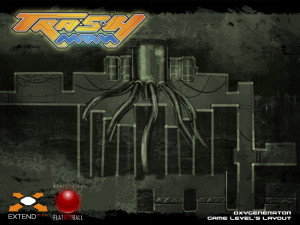 Visually the game is an interesting mix of anime and platformer, with two genres trying to attack the screen at once. On the one hand, all the humans you see pop up are anime characters, but the scenery and robots have a distinctly realistic tone to their cartoony nature, throwing off the consistency a little bit. The two genres in one theme makes A.R.E.S. Extinction Agenda feel  a little disjointed, even less immersive. Where the graphics do impress is in the little details, such as the Material that downed enemies drop being vibrant and crisp, or the florescent blue energy animations that show themselves when ARES jets through the air. This was a nice touch that made the game stand out a little more as a platformer in its own right.
Players who want an old-timey feel with some familiar gameplay and graphics, or big fans of the Mega Man X series, A.R.E.S. Extinction Agenda is a safe purchase with a great playthrough that will feel just as challenging and rewarding as the games we remember. For those who are used to newer platformers, however, this game may prove frustrating and a little too basic for their entertainment needs. Nevertheless, A.R.E.S. Extinction Agenda delivers and indie game with a polished look to it that will give players an old experience through new eyes.