Castlevania: Lord of Shadows Ultimate Edition Review
This game was reviewed on the PC.
Adventure and fantasy are the staples of many classic video games, and are elements that keep the hearts and minds of fans everywhere captivated. Couple these staples with incredible voice acting, puzzle-based action sequences, exquisite level settings, and quality gaming mechanics, and you've got Castlevania: Lords of Shadow Ultimate Edition for PC. Recently released to Steam, this package is a re-release of the 2010 classic game Castlevania: Lords of Shadow, and its DLC: Reverie and Resurrection, as well as higher resolution graphics that are sure to make this game feel like it's a new release, especially for those who haven't previously played it. This single-player, action-adventure game is sure to keep gamers distracted while they await the upcoming release of Castlevania: Lords of Shadow 2 in 2014.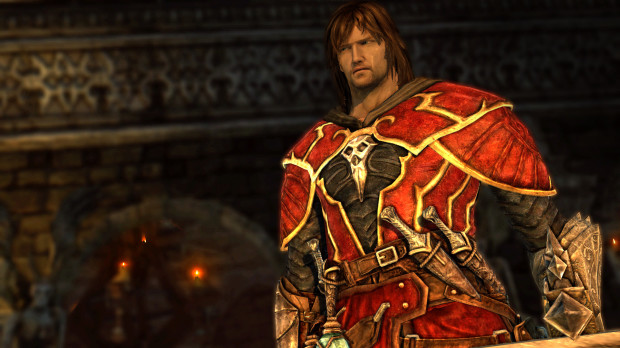 Our protagonist Gabriel's storyline is one to remember. Sent to the Lake of Oblivion by the Brotherhood of Light in order to obtain information from his dead wife, Marie, Gabriel discovers he may be the pure-hearted warrior from prophecy, said to unite the land and restore the balance between Heaven and Hell. Gabriel must obtain the Lords of Shadow's power from the God Mask, which has been split into three pieces, and is under the impression that by doing so he will also be able to save his dearly departed Marie and bring her back from the dead. During his stay at the Lake of Oblivion, Gabriel meets Zobek, a fellow Brotherhood member and supposed comrade, who aids him on his journey. What lies ahead for our blessed hero, and will he get more than he bargained for by the end of his quest?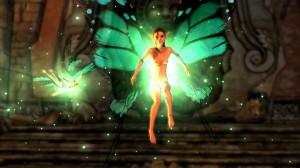 Without spoiling too much of the storyline, let's take a brief look at the DLC story you will be able to sink your teeth into with the PC download. At the end of Lords of Shadow, Gabriel accidentally unleashed an enemy called the Forgotten One. Reverie is the first DLC released, and is simply a continuation of the game, where Gabriel teams up with the vampiric Laura to vanquish this Forgotten One once and for all. Resurrection is a further continuation of Reverie, with Gabriel fighting and following the Forgotten One through a dimensional plain and then the Underworld in an attempt to trap him as the Brotherhood had done before. Each DLC is about two hours in length to play through, with Resurrection paying a little more attention to battle mechanics and platforming, and Reverie focusing more on storyline. Still, each feels like another chapter in the game, which only adds to further the depth in the narrative overall.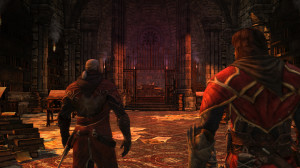 If you've played previous Castlevania games, the puzzles you'll encounter in Lords of Shadow will be all too familiar, as it sticks with the mechanic of integrating action and pattern recognition, giving the game a real 'brain and brawn required' feel. You'll be doing everything from using magic runes in their collected order, to making your way through labyrinth-type pathways in order to find ways to unlock sealed doors.  You'll even be using reactionary options in fights to further yourself, such as grabbing bombs that goblins drop and tossing them at stone doorways or rotted trees to blow them up and open the way to new areas. Boss fights also have a unique appeal to them, as puzzle and pattern meet action and danger. Dodge out of the way as a gigantic stone Titan attempts to pummel you into oblivion, then grapple your way up his body in order to hack away at his exposed weak points, or, in another instance, wait until your giant scorpion boss goes for a recharge and hit a yellow panel to electrocute him.
Other mobs and enemies include Lycans, Vampires, goblins, trolls, and even overgrown spiders, and Gabriel will use different techniques in the form of combo attacks, dodging, and even magic to defeat his foes. While the game tries to keep an interesting tone, aside from the boss fights and puzzles the mobs tend to get awfully repetitive, as there are only a small collection of underlings who have the exact same moves from start to finish. After a while throughout the entire collection players may begin to get frustrated with the grind of combat.
Previous Image
Next Image
Key binding integration in the game is excellent, and the game prompts even change depending on what buttons you've decided to use. The tutorial adapts as you go, so even if you find that you'd prefer to use 2 on your keyboard instead of L for an area attack, or the right mouse button over I to block, the game automatically updates the prompts as you change your playstyle, so you don't get confused. The tutorial is very helpful, and objects will often light up with a shimmering beige light to indicate you can interact with them.
Raise your hand if you don't like Patrick Stewart voice acting in your video games. No takers? It doesn't come as a surprise, most games done with such brilliant and unique voice acting captivates the imagination for almost anyone.  Jason Isaacs (Harry Potter, Awake, The Patriot) also joins us as the voice of Satan, Robert Carlyle (Trainspotting, Once Upon a Time, Full Monty) chimes in as Gabriel, and did we mention Sir Patrick Stewart is in it? Yeah, he is the voice of Zobek, who is also the narrator. With so much phenomenal talent coming together in one game, it's almost too glorious to bear. The soundtrack is performed by a 120-piece orchestra, composed by Óscar Araujo, and creates an epic, full bodied theme throughout the entire game. We could literally spend another ten pages analyzing the depths of emotion contained within every ounce of sound effect, musical theme, and voice subtlety, without ever touching on the gameplay or graphics at all. For those who take notice of games with well-performed sound, Castlevania is certainly one of the best in recent history.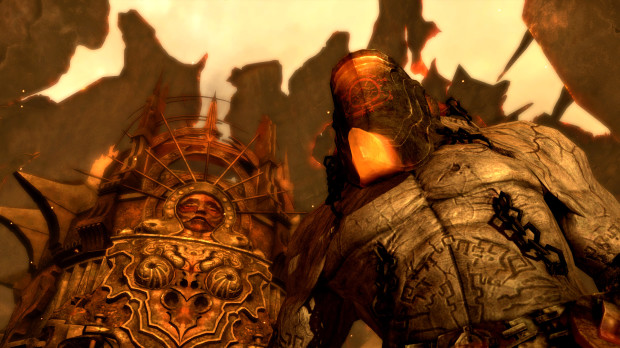 To accompany its fine taste in audible indulgences, Castelvania has some of the most breathtaking scenes you'll encounter today. From large and unmistakably ancient castles, staring down over the land in a haunting and slightly dilapidated manner, to mystical forests bursting with light spots, hanging vines, and flowing waterfalls, there is no mistaking the graphics for anything but gorgeous. Each detail is accounted for in the background, including little bits of animation such as two little birds in the foreground of a scene, quietly hopping around together in search of food. While the visuals are impressive, combat does get the short end of the stick in the game, as there is no control of the camera angles and often players will be fighting enemies out of the scene, or trying to figure out where hidden paths or new directions to travel are. Aside from the lack of camera control, the entire experience feels organic and even symbiotic, including a reboot of Gabriel from previous titles, making his features softer, more deliberately emotional, and his movements powerful and swift in the same breath. Even the boss enemies themselves are larger than life. Gigantic stone bodies or grotesque mechanical features tower over you, giving a true sense of inferiority when you first behold them, and ensuring a sense of true power when you finally see them fall to the ground in defeat.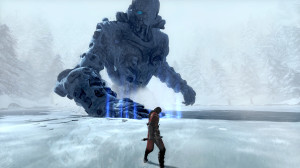 For those of us who already own the game, the only upside this Steam purchase has to offer is some polished graphics and a chance at the DLC they may not have opted for the first time around, which may not be enough to keep players who have already beaten the game interested.  This will certainly minimize the replay value, and fans may want to wait until October 29 when the Castlevania: Lords of Shadow Collection is released, and it is said to contain everything in the Ultimate Edition, plus Mirror of Fate HD and an early access Lord of Shadows 2 demo. However, if you used to be a fan of Castlevania series but never got around to Lords of Shadow, this is the perfect middle ground due to its lower price point ($29.99), and is bound to whet your appetite for the 2014 release of Castlevania: Lords of Shadow 2.