Remember Me (Review)
Memories are one of our most important possessions.  They make us who we are, they teach us to learn from our mistakes, and they allow us to mentally revisit cherished moments in our past, seeing lost loved ones or experiencing nostalgia for a childhood since outgrown.  Wouldn't it be great if we could secure them, back them up digitally, and make sure we never lose them?  That's the subject that Remember Me, the first project from DONTNOD Entertainment, attempts to discuss.  Taking on the role of Nilin, a Memory Hunter in Neo-Paris, players will explore their way through the seedy underworld and opulent neighbourhoods of this futuristic city, in an attempt to right the heavy-handed wrongs of a corporation with a monopoly on memory storage.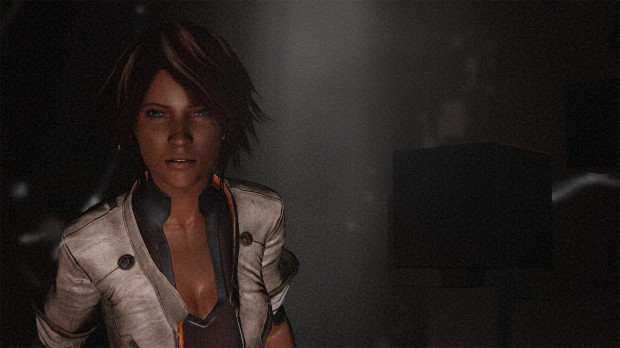 Nilin's crusade begins with her having her memory wiped, which sets the stage for players to discover the wonders of Neo-Paris for the first time, as Nilin rediscovers them herself.  It's an interesting way to introduce a futuristic society that clearly isn't as ideal as it appears on the surface, and the game does an admirable job of throwing players into the setting without any real context.  This goes a long way to establishing Neo-Paris as a living city, rather than one merely created for the purposes of this game.  Thankfully, for those of us who like to understand the whys and wherefores of how a city like Neo-Paris came to be, there are plenty of opportunities to fill in some of the blanks in terms of the narrative.  As you guide Nilin through the city streets, you'll come across screens displaying 'Maggie Said It First' – a current affairs show that updates players with story details depending on where you are in the game – and Mnemist Memories, which provide background information in the form of newspaper stories, covering such topics as Neo-Paris history, landmarks, VIPs, the background of Memorize (the corporation that Nilin is seeking to bring down), and the Sensen device (which captures people's memories).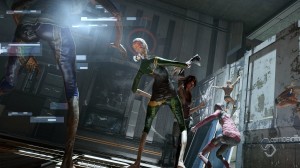 Remember Me plays much like a mix between Mirror's Edge and Uncharted, with an aesthetic reminiscent of the former.  There's also a dash of the Portal series and the Abstergo sections of Assassin's Creed here, particularly in the visuals.  Nilin will spend much of her time navigating climbable surfaces like Nathan Drake, and fighting off waves of both mutants and military forces in melee combat.  The narrative experience itself is fairly linear, with a number of branching sections that can reward you with upgrades to your character's health and fighting abilities, but for much of the game, you'll be following a set path that is nearly impossible to divert from.  This isn't a criticism of the game, more an explanation that you won't be able to explore the streets of 2084's Neo-Paris in the way that you would the streets of 1940s Paris in The Saboteur.
What this really means for the player is that, although you will be treated to some fantastic looking vistas that feature some of modern-day Paris' most famous landmarks (such as the Eiffel Tower) against a futuristic backdrop, you don't really hold much hope of being able to visit these locations, and so they act as more of a painted-in background than a tease to draw you further into the game.  Visually, Neo-Paris and Remember Me as a whole isn't greatly varied in terms of environments, but the settings themselves are well-crafted, believable, and look particularly impressive for current-gen consoles.  There are notable issues, however, such as tassels and sashes disappearing into the bodies of the people wearing them, and one particular instance of Nilin punching an enemy into a wall.  The camera can be a little iffy at times as well, in both combat and exploration.  While on ground level, the camera can feel a little too close to Nilin, and as a result, it can make it difficult to spot any routes that lie above the same level that you're already on.  In combat, the same issue can prevent players from being able to spot any approaching enemies, and it's all too easy to feel as if you're trapped in a corner, at times.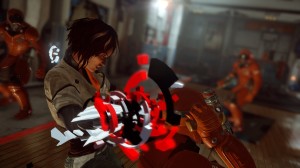 In terms of audio, Remember Me is impressive.  The soundtrack is composed by Oliver Deliviere and is a mixture of an orchestral score and electronica.  Sound design is an important part of the Remember Me experience, with the score providing a great sense of either wonder or urgency when the situation requires it, and important cues in combat, such as the notification that you're able to use one of Nilin's more powerful abilities.  Similar to the visuals though, there are issues within the delivery of the audio.  In at least a couple of cutscenes, I noticed that the sound was out of sync with what was occurring on-screen, and there were also problems with the presentation of the subtitles, with a couple of spelling and grammatical errors.
Much of Remember Me's feedback to players is clean-cut and, as much as possible, attempts to appear as part of the in-game world instead of as part of a fourth-wall breaking information feed.  This ranges from commercials for particular stores within Neo-Paris, to the Sensen-provided arrows that lead Nilin through the game.  These arrows essentially serve the same purpose as the breadcrumb trail in the Fable games, guiding the player along a set path, but they perform a much more subtle and less immersion-breaking experience than Uncharted's bright yellow painted surfaces.  Nilin's health, focus, and special attacks appear in the bottom left-hand corner of the screen and are easy to see and keep in your peripheral vision, but I can't help but feel that the sense of immersion in the game would be better served if these meters appeared as part of Nilin's Sensen device, in much the same way as Isaac Clarke's suit conveys his wellbeing to the player in the Dead Space series.
Previous Image
Next Image
Aside from exploration, much of Remember Me is spent in combat against a variety of the inhabitants of Neo-Paris.  These range from Leapers (zombie-like creatures whose memories have been corrupted or lost beyond repair) to the S.A.B.R.E. Force (the closest thing Neo-Paris has to a Police Department).  Combat is fluid, with Nilin flowing from one enemy to another with a mixture of flips, kicks and punches, which is given a sense of brutality by the visceral sound design that accompanies every hit.  At times, it can feel as though you're being spammed by enemies, as dodging one attack can lead you straight into the attack of a different enemy, which wasn't triggered until you were already half-way through dodging the previous attack.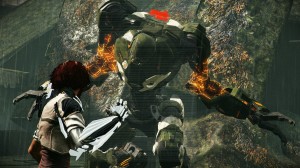 Remember Me's combat is comprised entirely of a selection of combos, which are in turn made up of what the game calls Pressens.  Pressens are essentially button inputs and take the form of either the Square or Triangle buttons.  Combos vary in length, and whilst the button input orders for each combo are pre-assigned (such as Square-Triangle-Triangle-Square-Triangle-Triangle), what each button actually does is up to the player.  Nilin starts off with access only to Power Pressens, which are a basic attack, but by the end of the game, she can use Regen Pressens, which give Nilin slivers of health with each hit; Cooldown Pressens, which allows Nilin to re-use her special abilities sooner; and Chain Pressens, which multiply the effects of the previous Pressen.  Defeating enemies grants PMP which, when it reaches a certain threshold, allows Nilin to unlock further Pressens to input into her combos.
What's more, throughout the game, Nilin gains the ability to use S-Pressens, which are superpowered attacks and allow her to use a variety of special moves.  This ranges from temporarily upgrading your hits, to being able to convert a previously hostile robot to your cause, or being able to turn invisible and sneak up on an enemy mid-fight.  These S-Pressens operate on a cooldown timer once used, much like in many MOBAs, although this timer can be reduced by using the aforementioned Cooldown Pressens.  There is an impressive amount of variety within Remember Me in terms of both combat abilities and enemy variations, but by the end of the game, it all began to feel a little repetitive and one-note, as most fights take place in the form of brawls restricted to one room, with progress paused until you defeat each and every foe put in front of you.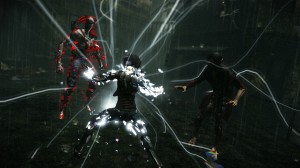 Perhaps the most unique part of Remember Me is the remixing of memories, sections which allows Nilin to enter a fellow character's mind and revamp their memories of a particular event.  This can range from altering a memory of a car crash in order to change who is blamed for causing it, to forcing a man to believe that he murdered his wife, when in fact, she merely left him as he fumed in a drunken rage.  Remixing memories works in much the same way as a point-and-click adventure: you look for particular objects that you can interact with, change their positioning or functionality in the scene, and allow the remainder of the scene to play out, newly affected by your changes.  The implications of these changes are some of the more emotionally resonant aspects of Remember Me's storyline, and therefore, it is a shame that through the game's approximate eight-hour runtime, you only get the chance to remix memories four times.  Nilin is also able to steal memories from certain characters and, via Remembranes (a form of playback), is able to use these memories as a guide through particular areas and buildings, and to certain puzzles.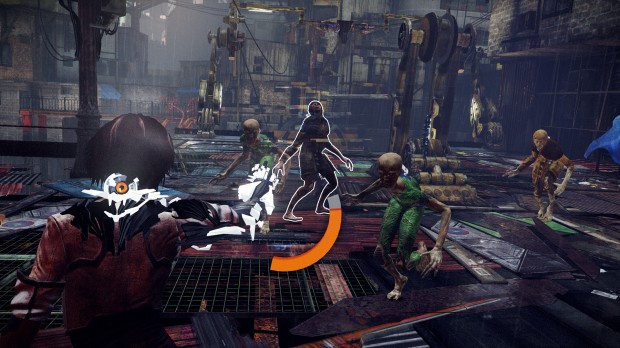 Remember Me is one of those games that you can't help but hope is successful enough to warrant a sequel.  There is plenty here that makes for a good game, but there are also enough problems to really prevent it from being a masterpiece – problems which, given a second opportunity, you hope the developers could do away with.  In much the same way that Assassin's Creed II was a giant leap beyond the intriguing original, a sequel to Remember Me has the potential to be fantastic.  Don't see this as a statement that Remember Me in its current form is unworthy, as that is far from the truth.  Although Remember Me, in terms of combat and exploration, doesn't really do anything that we haven't seen before, the memory remix sequences are an incredibly novel aspect of the game, and are unfortunately underutilised as a gameplay device.  Yet, there's something about the streets of Neo-Paris and the mystery surrounding Nilin herself that encourages you to see the game through to its conclusion.  If you're looking for an experience unlike any other that you've played recently, Remember Me doesn't quite live up to its billing, but for a welcome breath of fresh air, or for a gamer looking for something slightly out of the ordinary, Remember Me is well worth trying out.