Posts Tagged "Bungie"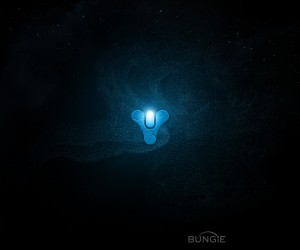 Recently, the LA Times revealed the contract between Activision and Bungie that details their deal to release a series of games over the next eight years known only as "Destiny".  While scouring the contract for details regarding the release, we noted some interesting things regarding the planned platforms that the games will release on. Read On »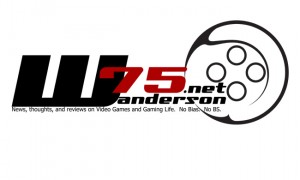 So you're trying to think of what to get your gamer for the holidays, but they've already bought those big ticket titles for the year.  So what do you do?  Sure, you could get them a gift card for their favorite retailer, but what's the fun in that?  You want to see them actually tear into the gift paper that you worked so hard to wrap nice and neat (or in my case, begged my spouse to wrap nice and neat) and see the look on their faces when they get that one thing they least expected, but absolutely love.  So we here at Wanderson75.net have got a few holiday recommendations for you. Read On »
Bungie's Halo: Combat Evolved is widely credited as the game that single-handedly put Microsoft's Xbox Console on the map.  Released in November of 2001, it rapidly began to break records selling over one million units just a few months later in April 2002.  It would go on to sell over five million copies and forever associate the Master Chief, Halo, and Bungie with the Xbox and Xbox 360 consoles.
Halo has become a cultural phenomenon on a scale that only popular sci-fi juggernauts such as Star Wars and Star Trek have seen.  Books, comics, action figures, and even LEGO Read On »
Only a week left until Christmas.  Have you gotten your shopping done? Dragon Quest VI: Realms of Revelation Coming To A DS Near You Dragon Quest fans rejoice!  The 1995 continuation of the Dragon Quest series is finally coming to the States on the Nintendo DS handheld console.  Originally released on the Super Famicom (Japanese Version of the SNES), DQVI was never brought over to the US for commercial release.  No release date yet however,… Read On »
To say that Bungie's swan song in the Halo universe, Halo: Reach has by far the most challenging campaign of all of the Halo games is a gross understatement.  To play the campaign on the highest difficulty setting, Legendary is for the most part, insane. Checking my Bungie.net stats, I started playing the game on Legendary – Solo on September 22nd.  Ironcially, seven days after the release of Halo: Reach (For those of you who don't know, Bungie… Read On »
AT&T Offering Free Month of Zune Pass With Win7 Phone
AT&T Wireless is offering a 30-Day trial of Zune Pass with the purchase of a Win7 Mobile Phone.  Dubbed the "Entertainment Pack", you also get access to 30 days of AT&T's Uverse services, as well as ilomilo, a new, cutesy Xbox Live game.
Best Buy Still Doesn't Have Any New 250GB Slim/Kinect Bundles?
Apparently Best Buy is still having issues with procuring the $399 Xbox 360S Bundle with Kinect for pre-order.  With Microsoft stating that this is a bigger launch than that of the 360, you have to wonder exactly how many units have been pre-ordered, since the 360 only had 400,000 units available when it launched in 2005.
Source: BestBuy
Kinect To Launch With 17 Titles This November
Looks like the guys over at Wired UK have gotten the up-to-date launch list for Kinect this November.  Not much has changed with the exception of a couple more games from Konami.  With all of the sports and fitness games releasing at launch, there are going to be a lot of skinnier geeks this coming spring.
Source: Wired UK
Call of Duty: Black Ops Stolen From The Presses?
Apparently, some guy (or gal) in Alabama swiped a few copies of COD: Black Ops from the presser not too long ago.  Shortly thereafter, the enterprising thief sold the copies to a few upstanding gentleman on some of the forum sites dedicated to cracking and copying software.  One person in particular, "Ungodly Leaker", who was responsible for the leaking of Halo: Reach apparently had posted that they received a copy as well. 
With almost 1.8 million pre-orders placed, this looks to be yet another very hot download for the less than ethical gamer.
Halo: Reach Stats Updated By Bungie
Bungie released updated statistics on gameplay and matchmaking this last Friday.  Some interesting numbers:
16,445 Man-Years have been spent playing Halo: Reach (Not to be confused with Dog-Years)
784,000,000 player-games have been played (1 game with 4 players is tallied as 4 player-games)
544,000,000,000 Credits have been earned (spend that money, playa!)
3,900,000 Screenshots have been uploaded (and plenty of them feature juvenile looks at Kat's "bad side")
5,970,000 total files have been uploaded (your bandwidth bill is in the mail)
300,000,000 Mountain Dews were do'd
If only the real world economy was based on Halo dollars…
Source: Bungie.net