Posts Tagged "Call of Duty"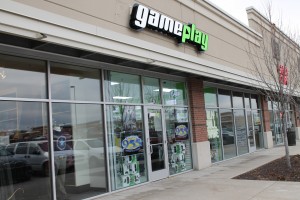 A new videogame retail store has been insinuating itself into the Michigan scene lately, and it just might give gamers pause before running to the nearest Gamestop to plunk down their hard-earned cash for the latest Call of Duty or Assassin's Creed. GamePlay, with four locations now in Southeastern Michigan (and sixteen more slated in the near future, with three being in Nevada) is fast expanding, and with good reason! These stores not only offer the same buy, sell, or trade policy, but retro-games and platforms too. Read On »
With Halloween and its accompanying trick-or-treaters on our door step, it seems the game industry has horror on its brain in the form of zombies. With more and more games being released each year either about or featuring our favourite undead, some people are starting to feel a little… overwhelmed by the horde, so to speak.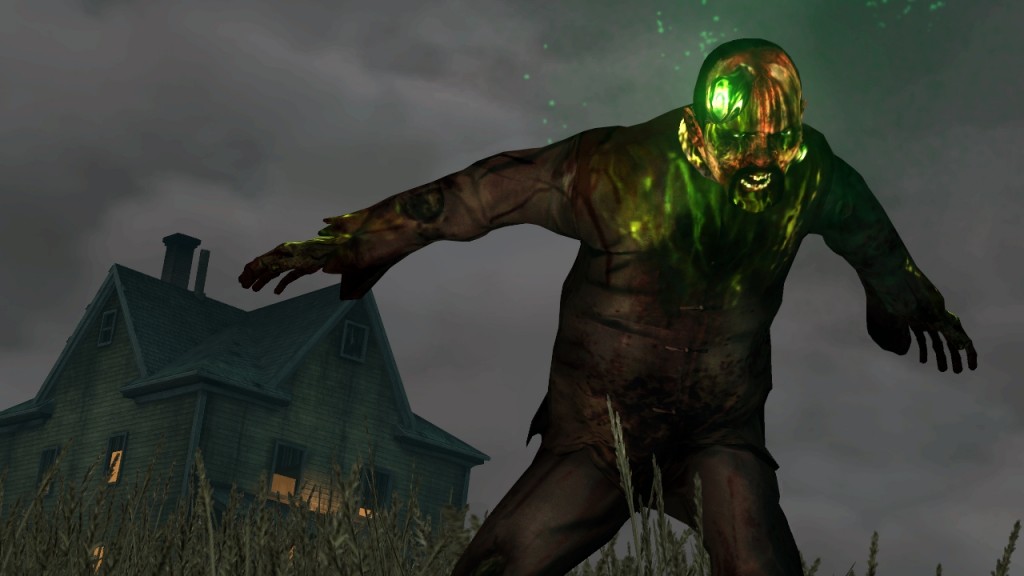 Remedy On Why Alan Wake Took So Long
A recent interview with Matias Myllyrinne of Remedy stated in an interview with VG247 that it, "could be that we shared with the world too early," and, ""To be fair, we did not think it was going to take this long to get right, so when we announced we did not think folks would have to wait for so long."
He goes on to say, "The first Max Payne was a similar story too, but I think as long as you can live up to the vision you set to build people will still be excited and welcome the game when it is done."
Considering that both games are epic in their own fashion, I think it's safe to say that in this case, it was well worth the wait.
Source: VG247
How To Fix The RROD – Marine Corps Style.
All I can say to this is…Hu-Rah!  Apparently, the RROD is possible even in the middle of the desert.  And one Marine shows us how the Corps fix that little problem.
Source: Unrealitymag.com
Sony recalls Shuan Wtihe Skatebaording Doo Too Speeling Error?
 Strategy Informer is reporting that Sony has recalled the PS3 version of Shaun White Skateboarding due to a misprinted disc.  SCEA had this to say regarding the issue:
"There was a manufacturing issue with a misprinted disc at Sony Computer Entertainment America and the wrong version of the Shaun White Skateboarding PlayStation 3 game was shipped to retailers. We're working with Ubisoft to correct the issue."
Corrected copies of the game will be available in stores by this Thursday.
Source: Strategy Informer
Activision hiring PI's to stop Black Ops Pirates?
I actually had to double and triple check this one before posting it.  Apparently, Activision has hired private investigators to track down pirates of the up and coming Call of Duty: Black Ops, and are "kindly" asking for the discs to be returned and to stop selling illegal copies of the game.
This is an unusual tactic for Activision, considering that they have a battery of lawyers ready to sue pretty much anyone and uses shady tactics when dealing with their own employees.
I'm positive no baseball bats were used in the recovery of those discs…right?
Source: Venturebeat
MS VP Says Kinect Pre-Order Numbers Are Good
Joystiq reports that during an interview with Phil Spencer, VP at Microsoft Games Studios, stated that Kinect, "Pre-order numbers are good," and that, "The retail channel seems to be excited for what we're doing. We feel good about our supply that we can build. I imagine we're going to have to work hard to fill out the demand that's out there, is kind of our sense, but we're willing to work hard so that's fine."
Considering reports that retailers such as Best Buy, NewEgg, and Gamestop have had to resupply allocations for pre-orders, it might just be quite a sales rush come November 4.
Source: Joystiq
AT&T Offering Free Month of Zune Pass With Win7 Phone
AT&T Wireless is offering a 30-Day trial of Zune Pass with the purchase of a Win7 Mobile Phone.  Dubbed the "Entertainment Pack", you also get access to 30 days of AT&T's Uverse services, as well as ilomilo, a new, cutesy Xbox Live game.
Best Buy Still Doesn't Have Any New 250GB Slim/Kinect Bundles?
Apparently Best Buy is still having issues with procuring the $399 Xbox 360S Bundle with Kinect for pre-order.  With Microsoft stating that this is a bigger launch than that of the 360, you have to wonder exactly how many units have been pre-ordered, since the 360 only had 400,000 units available when it launched in 2005.
Source: BestBuy
Kinect To Launch With 17 Titles This November
Looks like the guys over at Wired UK have gotten the up-to-date launch list for Kinect this November.  Not much has changed with the exception of a couple more games from Konami.  With all of the sports and fitness games releasing at launch, there are going to be a lot of skinnier geeks this coming spring.
Source: Wired UK
Call of Duty: Black Ops Stolen From The Presses?
Apparently, some guy (or gal) in Alabama swiped a few copies of COD: Black Ops from the presser not too long ago.  Shortly thereafter, the enterprising thief sold the copies to a few upstanding gentleman on some of the forum sites dedicated to cracking and copying software.  One person in particular, "Ungodly Leaker", who was responsible for the leaking of Halo: Reach apparently had posted that they received a copy as well. 
With almost 1.8 million pre-orders placed, this looks to be yet another very hot download for the less than ethical gamer.
Halo: Reach Stats Updated By Bungie
Bungie released updated statistics on gameplay and matchmaking this last Friday.  Some interesting numbers:
16,445 Man-Years have been spent playing Halo: Reach (Not to be confused with Dog-Years)
784,000,000 player-games have been played (1 game with 4 players is tallied as 4 player-games)
544,000,000,000 Credits have been earned (spend that money, playa!)
3,900,000 Screenshots have been uploaded (and plenty of them feature juvenile looks at Kat's "bad side")
5,970,000 total files have been uploaded (your bandwidth bill is in the mail)
300,000,000 Mountain Dews were do'd
If only the real world economy was based on Halo dollars…
Source: Bungie.net