Posts Tagged "Android"

EA has announced today that EA Sports has acquired the licensing rights to add 19 new Brazilian clubs to FIFA 14.
Ubisoft has released a new app to coincide with the Watch Dogs game.

Spicy Horse Games has launched a Kickstarter campaign for their new game, OZombie:  The Return of Dorothy.

Paradox Interactive has released a free update for Leviathan:  Warships.  Jazz Boatman will update the game with enhanced gameplay, graphics and puns.

Konami Digital Entertainment is planning on a big year after E3 with a lot of good titles up and coming.
As a special treat to fans, Nordic Games has provided a free interactive graphic novel  prequelling the Raven 0 Legacy of a Master Thief.  The story can be accessed from your PC, Android or iOS device. Read On »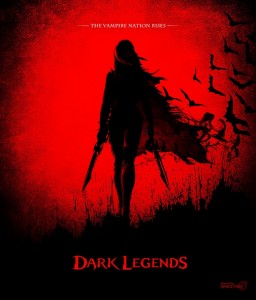 Spacetime Studios, the creators of Pocket Legends and Star Legends has announced their latest MMO coming in the first quarter of 2012; Dark Legends!  According to their press release, Dark Legends combines "casual, strategic advancement content with their award winning real-time 3D multiplayer system to create a blend of gameplay never before seen." Read On »