Posts Tagged "FPS"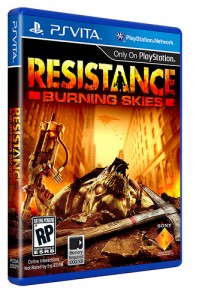 Sony announced yesterday via their Vita Live Chat that Resistance: Burning Skies for the PlayStation Vita will be in stores on May 29th.
This will be the first dual-analog first person shooter to hit the new console.  All eyes will be on this game to see exactly how well the handheld will handle an FPS. The game has been built from the ground up to take advantage of the PlayStation Vita's control scheme including the use of the front and rear touchpads. Read On »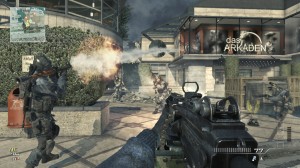 Call of Duty is a gaming powerhouse.  An instantly recognized name that attracts millions of gamers with every release, earning accolades from players and critics alike.  It's arguably the most well-known franchise on the market today, able to attract and keep a diverse and dedicated fanbase.
But is it really as good as all that?  Call of Duty, despite its mammoth popularity, is a franchise that has offered little to the industry as a whole.  Though its sales figures are enviable, other first-person shooters surpass it in terms of gameplay variability, technological progression, and storytelling ability.  Call of Duty is, at its core, a ten-year-old game wrapped in a modern package. Read On »