Posts Tagged "Guild Wars 2 Pre-Purchase"
ArenaNet's fantasy MMO, Guild Wars 2, is now available for pre-purchase on their website.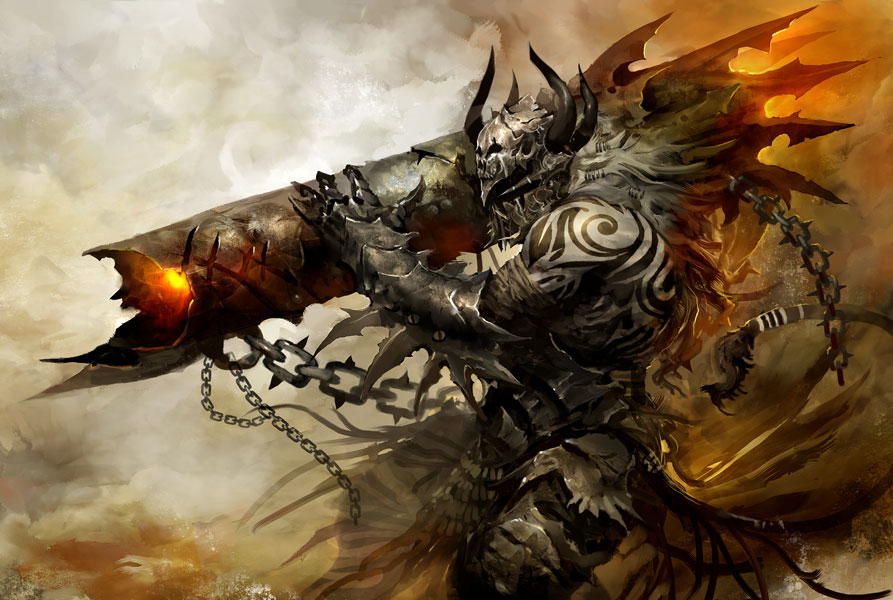 Guild Wars 2, the highly anticipated MMO is now available for pre-purchase.  Early-bird buyers that pick up one of the editions (Digital, Digital Deluxe, or Collector's Edition) will be eligible to participate in all Guild Wars 2 Beta Access Weekends, receive a three day headstart to play the game before everyone else and a Hero's Band in-game item.  The Hero's Band grants the wearer a +2 Power, +2 Precision, +2 Toughness, +2 Vitality, +2 Condition Damage, +2 Healing, and +2% Critical Damage.
The Digital Edition of the game will cost players $59.99, while the Digital Deluxe (which includes the Summon Mistfire Wolf Elite Skill, Rytlock Miniature, a Golem Banker, Chalice of Glory, and a Tome of Influence) will run $79.99.  However, true fans of the game may be more interested in the Guild Wars 2 Collector's Edition, which features all of the items of the Digital Deluxe, as well as a 10-inch Rytlock figurine, a 112 page Making of Guild Wars 2 book, the Best of Guild Wars 2 Soundtrack CD, an Art Portfolio and Five Art Prints, and a Custom Art Frame.  This collector's edition be selling for $150.
So head on over to their website and get yours locked down before they sell out!
NCSoft today announced that users that pre-purchase the Guild Wars 2 Collector's, Digital Deluxe, or Standard Editions will receive guaranteed entry into all beta weekend events and a three-day head start prior to launch.  This allows those early birds to get in before everyone else and secure their character and guild names before the rush on launch day. Read On »