Posts Tagged "Halo"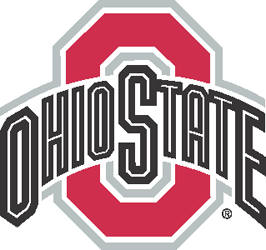 Now and then in life, I run across something which makes me look at myself and want to push the limits.  Something which inspires me to discover out how high I can soar.
And then I see things which clearly illustrates how puny and pathetic most of my accomplishments will ultimately be.  Things like what the Ohio State Marching Band pulled off this last Saturday,   Aside from it being an amazing feat of coordination, it proves that with skill, innate talent, and tons of practice, you too can be part of an enormous Pikachu. Read On »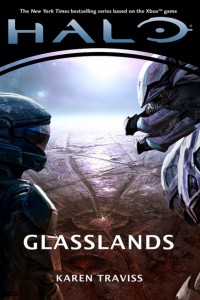 Being an avid (make that rabid) fan of the Halo universe, I am constantly scouring the internet for every scrap of information relating to the next release of the hit franchise.  In between game releases, I spend my time reading the expanded mythologies in the many books and graphic novels – the latest of these being Halo: Glasslands, by Karen Traviss. Read On »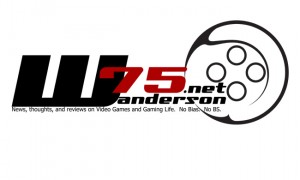 So you're trying to think of what to get your gamer for the holidays, but they've already bought those big ticket titles for the year.  So what do you do?  Sure, you could get them a gift card for their favorite retailer, but what's the fun in that?  You want to see them actually tear into the gift paper that you worked so hard to wrap nice and neat (or in my case, begged my spouse to wrap nice and neat) and see the look on their faces when they get that one thing they least expected, but absolutely love.  So we here at Wanderson75.net have got a few holiday recommendations for you. Read On »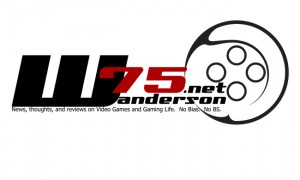 Evolution is a natural part of life; it happens to almost everything.  That which is ill-equipped to survive in its environment, dies – typically, as fodder for another organism who got the claws and sharp teeth behind door number three vs. the big beak, webbed feet and tiny wings which came with the bakeware set behind door number two.  Evolution also tends to award organisms that specialize in a particular thing, and with good reason.  Trying to do too many things at once is invariably a great way to make sure nothing is done well.  Flying birds don't get multiple legs, the ability to generate an electric current, or the ever-so-popular opposable thumbs (great at parties!), but evolution provided a great way to stay above the things partial to eating them.  After all, the dodo had wings, too… Read On »
Bungie's Halo: Combat Evolved is widely credited as the game that single-handedly put Microsoft's Xbox Console on the map.  Released in November of 2001, it rapidly began to break records selling over one million units just a few months later in April 2002.  It would go on to sell over five million copies and forever associate the Master Chief, Halo, and Bungie with the Xbox and Xbox 360 consoles.
Halo has become a cultural phenomenon on a scale that only popular sci-fi juggernauts such as Star Wars and Star Trek have seen.  Books, comics, action figures, and even LEGO Read On »
To all of my good friends in the UK, you can now get your Squenix Halo:Reach action figures without having to buy them in the States and have them shipped over.
For those of you who don't know, these action figures are larger, and far more detailed than the McFarlane Toys figures.  They are fully articulated and come with interchangeable hands.  Series I was released with Jun, Noble Six, and Emile, with Series II containing Kat, Jorge, and Carter to be released some time in 2011.
Gamingzap.com has acquired a small quantity of these collectibles ahead of the currently unannounced UK release date.  Who knows how many or how few they have available, so you may want to get ordering right away!
Only a week left until Christmas.  Have you gotten your shopping done? Dragon Quest VI: Realms of Revelation Coming To A DS Near You Dragon Quest fans rejoice!  The 1995 continuation of the Dragon Quest series is finally coming to the States on the Nintendo DS handheld console.  Originally released on the Super Famicom (Japanese Version of the SNES), DQVI was never brought over to the US for commercial release.  No release date yet however,… Read On »
To say that Bungie's swan song in the Halo universe, Halo: Reach has by far the most challenging campaign of all of the Halo games is a gross understatement.  To play the campaign on the highest difficulty setting, Legendary is for the most part, insane. Checking my Bungie.net stats, I started playing the game on Legendary – Solo on September 22nd.  Ironcially, seven days after the release of Halo: Reach (For those of you who don't know, Bungie… Read On »
Microsoft Spent $30,000 To Build The First Kinect Device
The New York Times has a very thorough article on Kinect, and the work that was done to make it happen.  One thing of particular note is the cost of the first Kinect device.  Over $30,000 was spent to build the intial unit.  Also, the article claims that, according to Don Mattrick, Microsoft's President of Interactive Entertainment business, "the company has a product it can sell for $150 a pop and still turn a profit."
I wonder how much of a profit they turn with the discounted Xbox 4GB Bundle?
Source: New York Times
PS3 and PC To Get Back To The Future, Xbox 360 Excluded?
NowGamer is reporting that while the upcoming Back To The Future game is set to release on the PS3 and PC, it is not slated to release on Xbox 360.  A quick check on Telltale Games' forums indicate that there is in fact no current plans to release Back To The Future to Xbox Live Arcade.
Nuts.
Source: NowGamer
Red Dead Redemption – Undead Nightmare DLC Now Available
Zombies are what bacon is to any food.  It just makes it so much better.  And now you can get tasty tasty zombie cowboys for your RDR needs.  The new DLC touts:
All-New Single-Player Story – as the frontier's last and greatest hope, it's up to John Marston to eradicate the zombie outbreak and discover a cure;
Undead Overrun Co-Operative Multiplayer Mode – band together as a team of 2-4 players and survive endless waves of undead horrors in a variety of locations;
Four Distinct Zombie Classes – including the Undead rank and file, Bolters, Bruisers and Retchers that will test your mettle and accuracy;
The Blunderbuss – an all-new, all-powerful shotgun that not only uses zombie parts for ammunition, but adjudicates them in one shot;
New Melee and Projectile Weapons – set zombies aflame with the torch, cleanse them with Holy Water and lure them towards certain doom with Boom Bait;
Infected Open World – ambient challenges, zombified animals, mythical creatures and missing persons are scattered throughout the now-undead world of Red Dead Redemption;
All-New Soundtrack;
New Achievements and Trophies.
And all of it is now available on PSN for $9.99 and Xbox Live for 800 Microsoft Points.  Not a bad deal at all!
Source: Bezinga
Need For Speed: Hot Pursuit Demo Now Available On Xbox Live
You can now get your mits on quite possibly the NFS game to hit the consoles on Xbox Live.  Check out the demo and let me know what your thoughts on the latest addition to EA's high speed franchise.
Source: Xbox Live
Microsoft Not Interested In HD Remakes…For Now
During an interview with Microsoft VP Phil Spencer, they asked if there were any plans to re-release original Xbox titles such as Halo: Combat Evolved and Halo 2 in HD.  Spencer replied, ""We obviously have a lot of new things going on, so the thought of re-doing a bunch of things is probably difficult to just weave into the overall portfolio," Spencer added. "If you can provide real value to the customer, there could be possibilities for that, but I don't spend a lot of time thinking about it."
Honestly, I can agree with him.  While Sony is re-releasing PS1 and PS2 games on PS3 by way of BluRay disc or PSN, they have to with the lack of backward compatibility available in the newer systems.  Whereas there are very few games in the Xbox library that aren't compatible with Xbox 360.  Likewise, many of the original Xbox games are being re-released on Xbox's Games On Demand for public consumption.
I do know that with Halo: CE, the Games On Demand version is in HD and widescreen format.  But I don't see MS releasing a completely revamped version for something that already works and is available for the time being.
Thoughts?
~W75