Posts Tagged "Launch Titles"
With a week left to go before the launch of the PlayStation Vita, Gamestops around North America have already begun receiving their shipments of first party titles games from Sony.  Titles such as ModNation Racers, Uncharted: Golden Abyss and more have begun arriving in boxes as early as today at the video game retailer.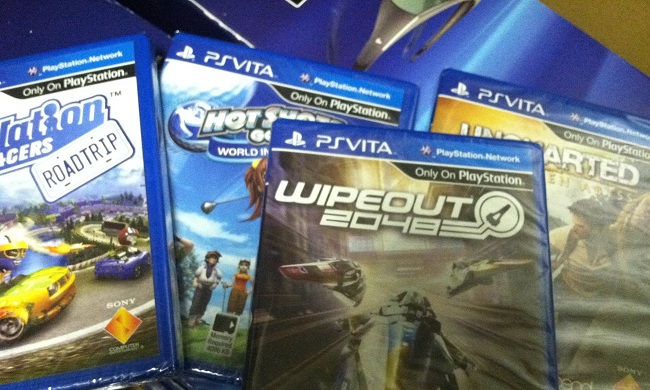 Additionally surprising is that Sony has apparently green-lit Gamestop to start selling their stock of Vita games.  According to an unnamed source at Gamestop, employees have just received a corporate email stating that consumers can now head up to your local Gamestop and begin purchasing first-party Vita titles right now!  Of course, you still can't buy the PlayStation Vita until the 15th if you purchased the early bundle, or the 22nd if you purchased the normal bundle.  But at least you won't have to worry about your game being in stock!
UPDATED 8:28PM EST – This is confirmed.  I was able to visit my local Gamestop and pick up Uncharted: Golden Abyss, Hot Shots Golf, and Wipeout 2048.