Posts Tagged "NetherRealm Studios"

Warner Brothers Interactive Entertainment today released a new trailer highlighting the two recently announced characters for Injustice: Gods Among Us Read On »
Warner Bros. Interactive subsidiary, Netherrealm Studios, this morning revealed a new exclusive character for the upcoming Mortal Kombat on the PlayStation Vita; Read On »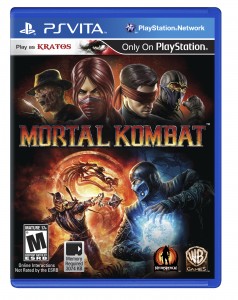 Today, Warner Bros. Interactive Entertainment has announced that Mortal Kombat will be arriving on the PlayStation Vita in Spring 2012.  Like the PS3 version, the Vita release will have Kratos (of God of War fame)  guest starring in this franchise reboot!
"The NetherRealm team is committed to making sure that we follow up the success of 2011's Mortal Kombat with an equally compelling experience on the PlayStation Vita," said Ed Boon, Creative Director, NetherRealm Studios. "The original game content and new features we developed for the PlayStation Vita will provide gamers with the best fighting game experience available on the new mobile platform."
The 2011 comeback of the Klassic franchise has sold over three million units worldwide and has won numerous awards since launch from the Spike TV 2011 Video Game Awards, Official Xbox Magazine and GameTrailers.com and more.  The game will feature the same fatalities and ever popular X-Ray moves.  Warner Bros. says that the Vita will also have features exclusive to the hand-held device with announcements on those coming at a later date.
If you want to get some hands on time with this game a bit early, you can also head on over to one of PlayStation's Vita Hill Social Clubs around the country.