Posts Tagged "Resident Evil"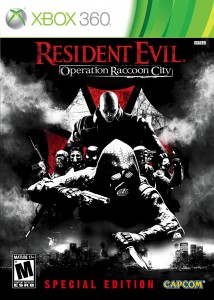 It seems that no game is safe from an online multiplayer component, as Capcom announced today that Resident Evil: Operation Raccoon City will feature a versus mode.  Don't leave just yet single-player fans, as it looks to change up traditional third-person shooter gameplay.
Players will be able to engage in four-on-four fun, but with an interesting twist.  While fighting the opposing team, players will also have to deal with the constant and unpredictable threat of the zombie horde and its B.O.W.s like the Licker.
There is set to be three game modes: Deathmatch, Biohazard, and Survival.  Deathmatch sees the two teams fighting for most kills, while attempting to avoid death-by-zombie along the way.  Biohazard will be the objective mode, with players battling to bring home samples of the G-virus.  Survival pits both teams in a rescue scenario, where both teams will attempt to survive each other and the undead horde while waiting for a rescue helicopter.  There are limited seats however, so players need to fight hard or risk becoming infected.
The two teams going toe-to-toe are the U.S.S. (Umbrella Secret Service), whose members are Vector, Beltway, Lupo, Four-Eyes, Spectre and Bertha; and the recently announced U.S. Spec Ops containing Tweed, Dee-ay, Harley, Willow, Shona and Party Girl.
For long time fans, a Heroes Mode has also been revealed, where players can play as their favorite Resident Evil characters like Leon S. Kennedy, Hunk, and Jill Valentine.  A trailer showcasing the gametypes and characters can be found here.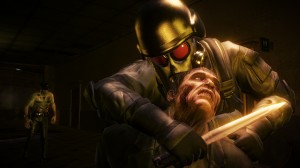 While it's sometimes hard to hear that a great single player game is getting the online multiplayer treatment, Resident Evil: Operation Raccoon City's version is looking quite unique.  The game launches on March 20th 2012.  Stay posted for a full review.
With Halloween and its accompanying trick-or-treaters on our door step, it seems the game industry has horror on its brain in the form of zombies. With more and more games being released each year either about or featuring our favourite undead, some people are starting to feel a little… overwhelmed by the horde, so to speak.