Posts Tagged "Resistance"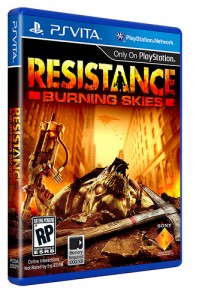 Sony announced yesterday via their Vita Live Chat that Resistance: Burning Skies for the PlayStation Vita will be in stores on May 29th.
This will be the first dual-analog first person shooter to hit the new console.  All eyes will be on this game to see exactly how well the handheld will handle an FPS. The game has been built from the ground up to take advantage of the PlayStation Vita's control scheme including the use of the front and rear touchpads. Read On »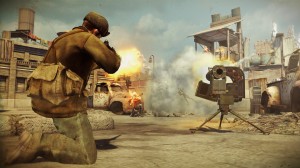 1957.  Six years after the Chimera overran Europe, the United States has fallen to their overwhelming forces.  You are ex-Sentinel Joseph Capelli.  On the run with his wife and son, he finds himself being recruited by one Dr. Malikov on a mission to send the Chimera back on their heels.  But after so many setbacks and losses, is it truly possible that Malikov has the solution to humanity's planet-wide infestation?
These questions and more are asked in Resistance 3, Sony and Naughty Dog's latest entry into their keystone first-person franchise, available with your purchase of Battle Los Angeles on BluRay. Read On »