Posts Tagged "Zombies"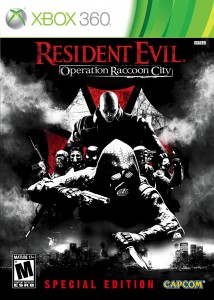 It seems that no game is safe from an online multiplayer component, as Capcom announced today that Resident Evil: Operation Raccoon City will feature a versus mode.  Don't leave just yet single-player fans, as it looks to change up traditional third-person shooter gameplay.
Players will be able to engage in four-on-four fun, but with an interesting twist.  While fighting the opposing team, players will also have to deal with the constant and unpredictable threat of the zombie horde and its B.O.W.s like the Licker.
There is set to be three game modes: Deathmatch, Biohazard, and Survival.  Deathmatch sees the two teams fighting for most kills, while attempting to avoid death-by-zombie along the way.  Biohazard will be the objective mode, with players battling to bring home samples of the G-virus.  Survival pits both teams in a rescue scenario, where both teams will attempt to survive each other and the undead horde while waiting for a rescue helicopter.  There are limited seats however, so players need to fight hard or risk becoming infected.
The two teams going toe-to-toe are the U.S.S. (Umbrella Secret Service), whose members are Vector, Beltway, Lupo, Four-Eyes, Spectre and Bertha; and the recently announced U.S. Spec Ops containing Tweed, Dee-ay, Harley, Willow, Shona and Party Girl.
For long time fans, a Heroes Mode has also been revealed, where players can play as their favorite Resident Evil characters like Leon S. Kennedy, Hunk, and Jill Valentine.  A trailer showcasing the gametypes and characters can be found here.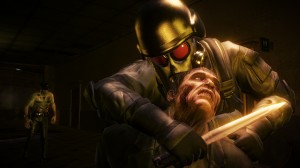 While it's sometimes hard to hear that a great single player game is getting the online multiplayer treatment, Resident Evil: Operation Raccoon City's version is looking quite unique.  The game launches on March 20th 2012.  Stay posted for a full review.
Microsoft Spent $30,000 To Build The First Kinect Device
The New York Times has a very thorough article on Kinect, and the work that was done to make it happen.  One thing of particular note is the cost of the first Kinect device.  Over $30,000 was spent to build the intial unit.  Also, the article claims that, according to Don Mattrick, Microsoft's President of Interactive Entertainment business, "the company has a product it can sell for $150 a pop and still turn a profit."
I wonder how much of a profit they turn with the discounted Xbox 4GB Bundle?
Source: New York Times
PS3 and PC To Get Back To The Future, Xbox 360 Excluded?
NowGamer is reporting that while the upcoming Back To The Future game is set to release on the PS3 and PC, it is not slated to release on Xbox 360.  A quick check on Telltale Games' forums indicate that there is in fact no current plans to release Back To The Future to Xbox Live Arcade.
Nuts.
Source: NowGamer
Red Dead Redemption – Undead Nightmare DLC Now Available
Zombies are what bacon is to any food.  It just makes it so much better.  And now you can get tasty tasty zombie cowboys for your RDR needs.  The new DLC touts:
All-New Single-Player Story – as the frontier's last and greatest hope, it's up to John Marston to eradicate the zombie outbreak and discover a cure;
Undead Overrun Co-Operative Multiplayer Mode – band together as a team of 2-4 players and survive endless waves of undead horrors in a variety of locations;
Four Distinct Zombie Classes – including the Undead rank and file, Bolters, Bruisers and Retchers that will test your mettle and accuracy;
The Blunderbuss – an all-new, all-powerful shotgun that not only uses zombie parts for ammunition, but adjudicates them in one shot;
New Melee and Projectile Weapons – set zombies aflame with the torch, cleanse them with Holy Water and lure them towards certain doom with Boom Bait;
Infected Open World – ambient challenges, zombified animals, mythical creatures and missing persons are scattered throughout the now-undead world of Red Dead Redemption;
All-New Soundtrack;
New Achievements and Trophies.
And all of it is now available on PSN for $9.99 and Xbox Live for 800 Microsoft Points.  Not a bad deal at all!
Source: Bezinga
Need For Speed: Hot Pursuit Demo Now Available On Xbox Live
You can now get your mits on quite possibly the NFS game to hit the consoles on Xbox Live.  Check out the demo and let me know what your thoughts on the latest addition to EA's high speed franchise.
Source: Xbox Live
Microsoft Not Interested In HD Remakes…For Now
During an interview with Microsoft VP Phil Spencer, they asked if there were any plans to re-release original Xbox titles such as Halo: Combat Evolved and Halo 2 in HD.  Spencer replied, ""We obviously have a lot of new things going on, so the thought of re-doing a bunch of things is probably difficult to just weave into the overall portfolio," Spencer added. "If you can provide real value to the customer, there could be possibilities for that, but I don't spend a lot of time thinking about it."
Honestly, I can agree with him.  While Sony is re-releasing PS1 and PS2 games on PS3 by way of BluRay disc or PSN, they have to with the lack of backward compatibility available in the newer systems.  Whereas there are very few games in the Xbox library that aren't compatible with Xbox 360.  Likewise, many of the original Xbox games are being re-released on Xbox's Games On Demand for public consumption.
I do know that with Halo: CE, the Games On Demand version is in HD and widescreen format.  But I don't see MS releasing a completely revamped version for something that already works and is available for the time being.
Thoughts?
~W75